Our team is dedicated to finding and telling you more about the products and deals we love. If you love them too and decide to purchase through the links below, we may receive a commission. Pricing and availability are subject to change.
As a shopping editor, I know a good sale when I see one. Whether it's where to snag the best white sneakers or the $7 teddy socks everyone is talking about, my job is highlighting rare deals that are worth your attention.
Next up on my list is this best-selling cowl neck sweater from Nordstrom. Marked down to just $11.60, this cozy top is wildly affordable. I bought it in both colors after envisioning the many versatile ways to wear it. Two for less than the price of one? You can't beat it.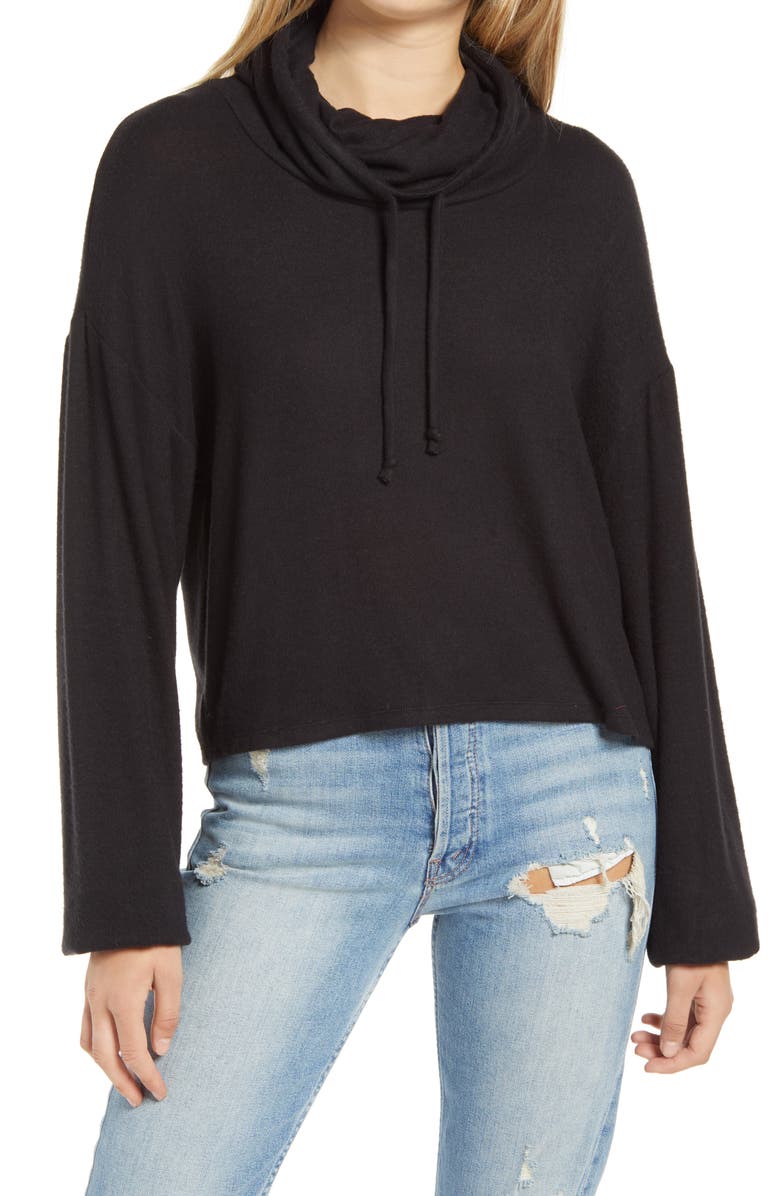 Made by Nordstrom's in-house label BP., this easy-to-wear sweater features a draped cowl neck with drawstrings. Think of it as a fancy hoodie. Whether you style it with jeans, leggings or sweatpants, this basic long-sleeve top is great for every occasion.
And shoppers agree: One five-star reviewer wrote, "I love this top so much! It is incredibly soft, and has the feel of a sweatshirt, but with great style."
I can attest first-hand to how incredibly soft the fabric is on this slightly cropped sweater. While the fit is a bit oversized, I still recommend sizing up if you're looking for a longer silhouette.
From running errands to a cozy night in or even out to dinner, trust me when I say this top will be your new go-to for every social situation.
If you enjoyed this story, check out these cool and luxe-looking shiny black leggings.
More from In The Know:
Leopard print leggings are having a moment — here's where to get a pair for yourself
This cup keeps my drinks cold all day long; no ice required
These best-selling $45 jeans should be in your Amazon cart, stat
This warm and cozy teddy coat is affordable enough to buy in multiple colors
Trending Now
Dixie & Charli D'Amelio are here to stay
Special Offer for You
Take 50% off your purchase during J.Crew's Black Friday sale
Listen to the latest episode of our pop culture podcast, We Should Talk: