Kids can be picky eaters, but peanut butter and jelly sandwiches are guaranteed to please. The three-ingredient sweet and salty wonder is fast, reliable and tasty.
If PB&J is a staple in your household, try these 5 unique kid-friendly snacks that incorporate their favorite flavor combo.
Tip: replace peanut butter with any other nut butter for similar peanut-free and/or nut-free results!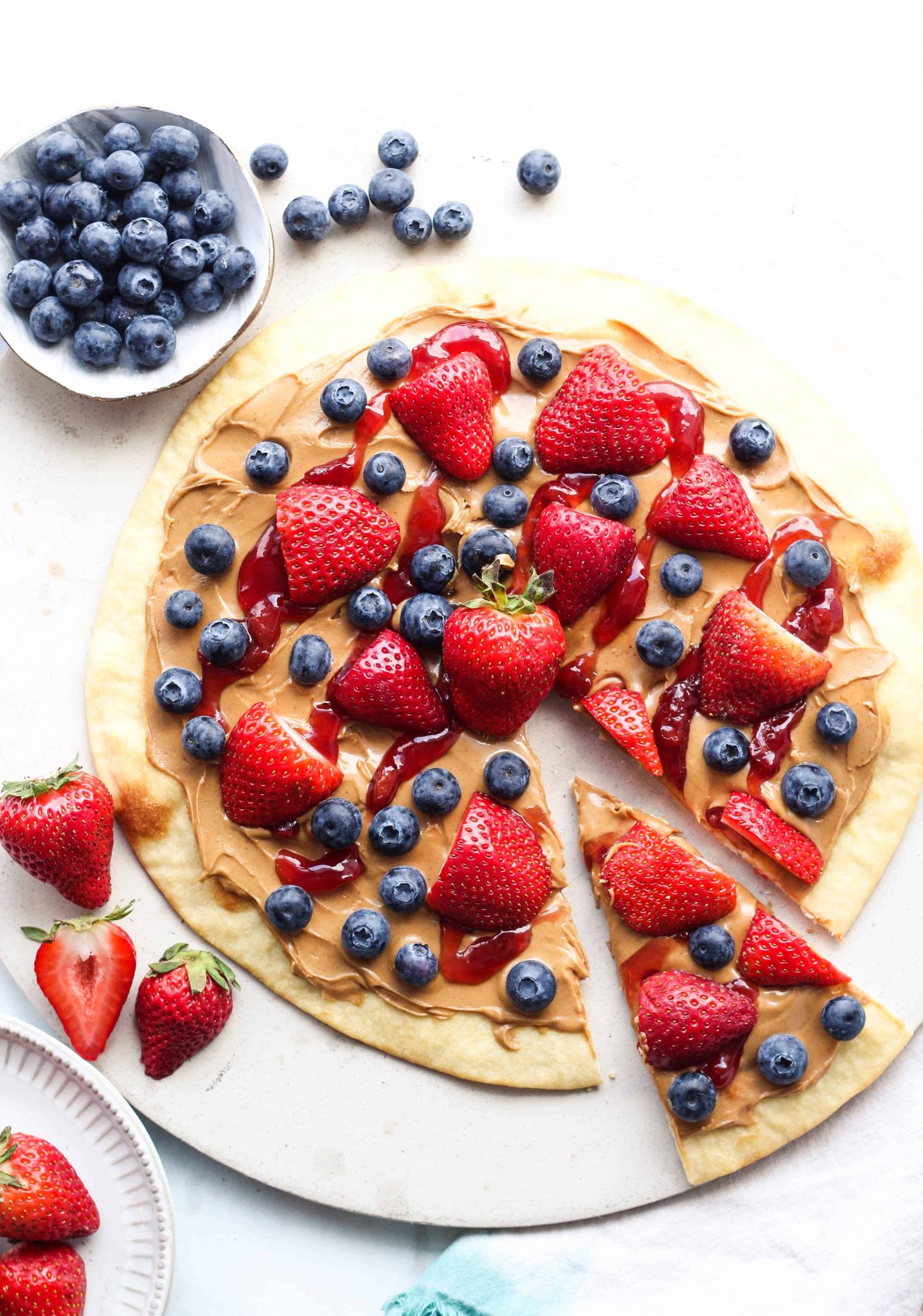 This is a fun PB&J-inspired snack that incorporates fresh fruit to boot! Just cook some pre-made or homemade pizza dough and spread peanut butter on it once it's cooled. A tortilla would work as a base for this snack as well. Then drizzle some jam or fruit spread of your choice on top of the peanut butter, and top it off with some fresh fruit like strawberries or blueberries. All that's left is to enjoy!
This recipe amps up a classic PB&J by giving it a French toast-twist. First, just make a peanut butter and jelly sandwich as usual. Then, whisk together egg, milk, vanilla, and cinnamon. Next, just like French toast, dip your PB&J sandwiches into the wet mixture and fry 'em up. Now that's a breakfast any kid would wake up for!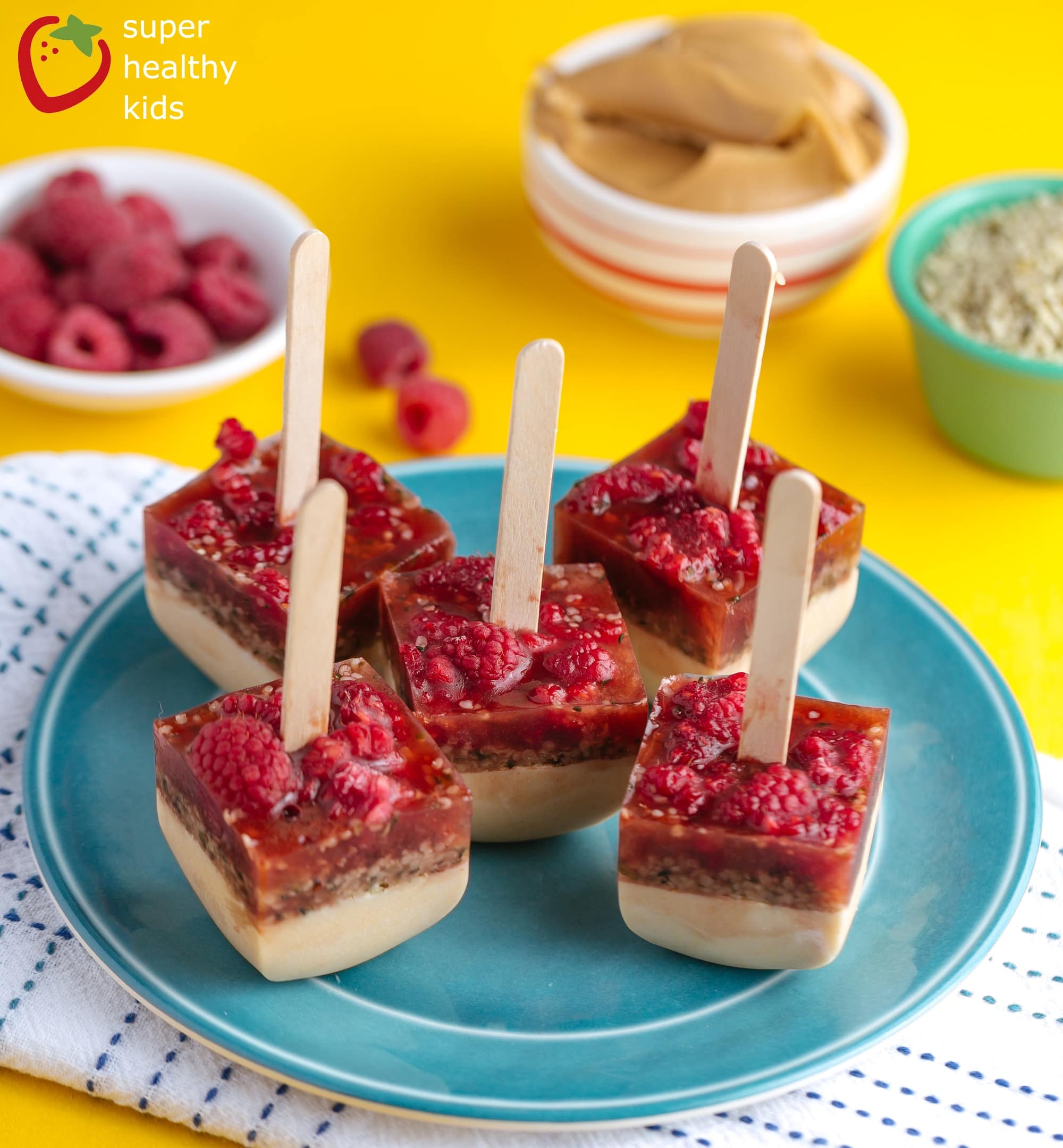 This is a sweet and salty way to cool down on summer days. Just blend together peanut butter yogurt, milk and honey until smooth. Then pour the mixture into molds no more than half way full. Cover and put in the freezer for about an hour. Next, stir together some berries and fruit juice (this recipe uses raspberries and orange juice) and pour it on top of the frozen mixture. At this point you can put your ice pop sticks in. You could also add some hemp seeds for a little extra texture! Cover and put the molds back in the freezer until completely frozen.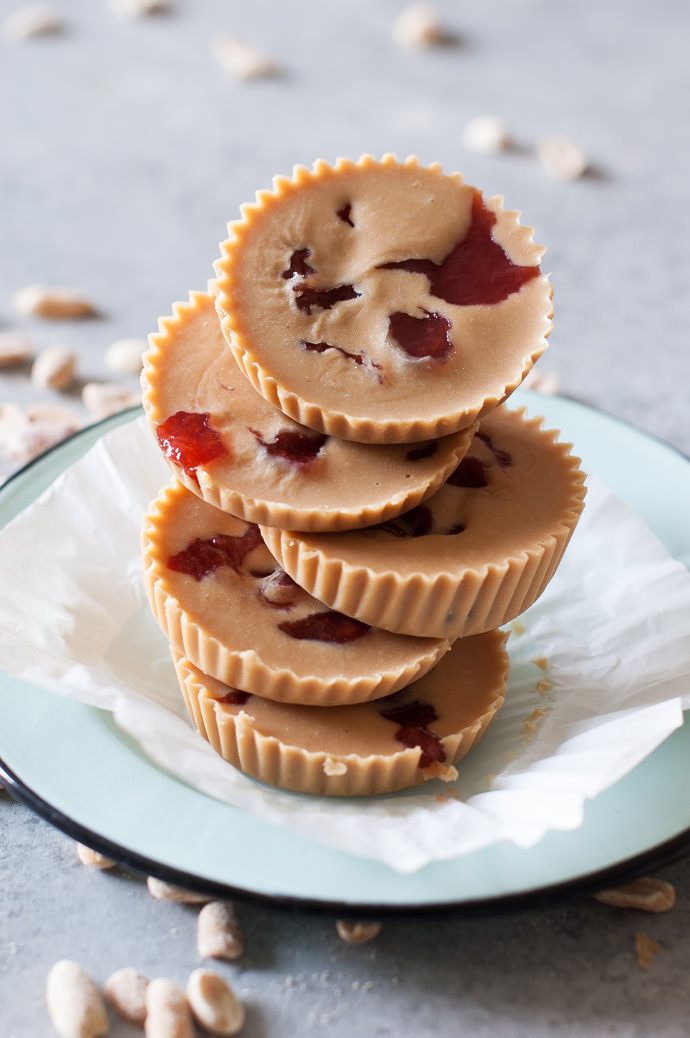 These bite-sized, handheld PB&J snacks ditch the bread to give everyone's favorite filling combination some time in the spotlight. First line a muffin tin with paper liners. Then blend up some peanut butter, honey, coconut oil and optional salt until smooth. Pour the mixture evenly into the paper liners and then spoon some jam into each one and swirl it around with a toothpick. Pop 'em in the freezer for 15-20 minutes and your homemade peanut butter and jelly cups are ready to be served!
This PB&J snack is portable and easy to make. Just spread some peanut butter on a spring roll sheet, place a piece of banana on top, then spread your favorite jam on the banana. Next, roll it all up nice and snug and you've got a great on-the-go treat.
In The Know is now available on Apple News — follow us here!
If you enjoyed this story, check out these delicious breakfast parfait muffins!
More from In The Know:
'It literally smells so bad': Parents stunned to discover washing machine filter needs to be cleaned monthly
This indoor grill has a lid for sealing in flavor and a window for watching food cook
These No. 1 best-selling pillows are on sale on Amazon: 'I slept so good that I didn't hear the baby crying'
Mom switches baby to see if Dad notices and secretly films hilarious reaction
Listen to the latest episode of our pop culture podcast, We Should Talk: