After a tumultuous season of broken engagements and shattered hearts, you'd think the saga was over for "Bachelor" Peter Weber, but alas — the drama continues.
His mom, Barbara Weber, stole the show at the end of his season by sparring with contestant Madison Prewett.
Barbara made it abundantly clear on the show that she preferred another contestant, Hannah Ann Sluss, as a partner for her son.
"When I met Madison, it was a rocky road," Barbara said in front of a live audience during the "After the Final Rose" special. "We waited three hours to meet her and she didn't apologize."
She then said her son was going to have to "fail to succeed" with Prewett.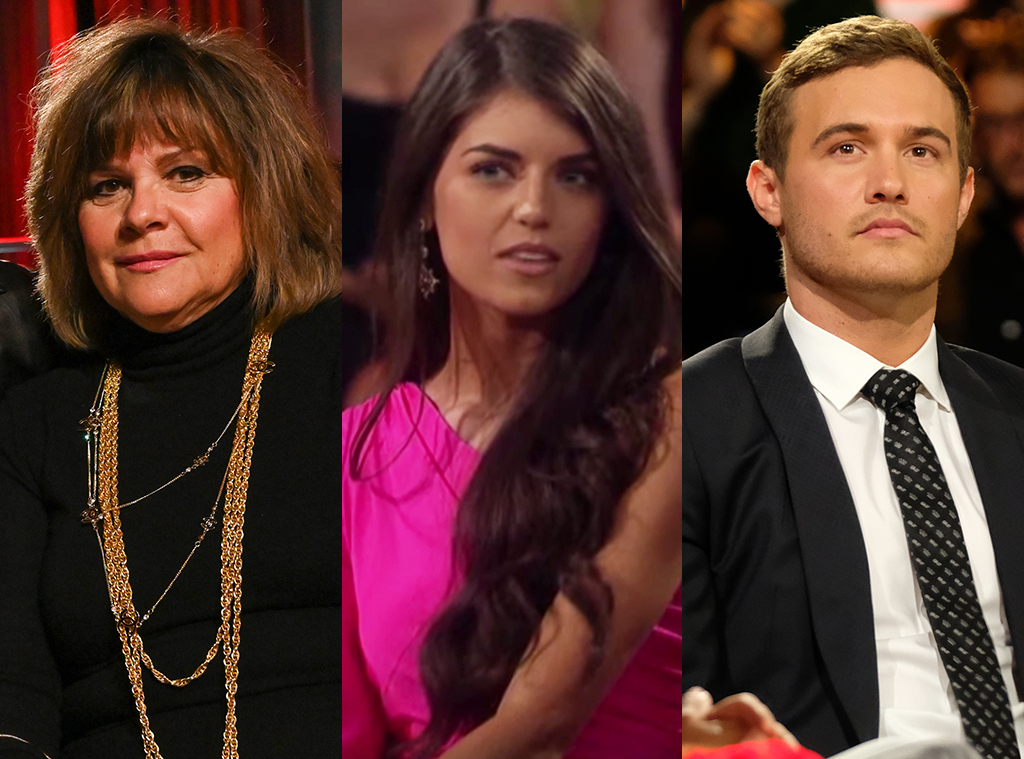 Peter initially got engaged to Sluss, but split it off to pursue runner-up Prewett, who broke things off days later.
What a season, right? Well, it's not over yet. In recent weeks, Peter reunited with Kelley Flanagan, the fourth runner-up on his season.
The two confirmed they are dating in an Instagram post on May 1 — and just days ago, Barbara herself posted a tribute to the pair.
She shared a collage of photos of the pair — one from the show, one recent, and two separate photos she stitched together.
"Bachelor" fans noticed the solo photo of Flanagan in the bottom right corner seemed… familiar.
Twitter user ErikaAbdelatif shared evidence that Barbara didn't select a photo of Flanagan standing alone — she purposefully chose one that once featured Prewett and cut her out of the photo.
"I found this pic on Kelley's [Instagram] … in which Kelley is standing right next to Madison," ErikaAbdelatif wrote. "Meaning, Barb literally CROPPED MADISON OUT of the photo in the making of this meme, which just feels too funny."
Barbara has been a fan of Flanagan for a while. On March 11, the Comments by Bachelor Instagram account shared that Barbara commented on one of Flanagan's Instagram posts, calling the contestant her "fav rav."
Peter might have ended up with Barbara's favorite contestant, but that didn't stop the protective mom from throwing subtle shade Prewett's way.
If you enjoyed this story, you might also enjoy reading about what Peter's mom whispered during the "Bachelor" season finale.
More from In The Know:
Woman's doorbell camera catches strange present delivery
This $19 nail kit gives you a spa-like pedicure at home
10 beauty tech tools that are actually worth your money
12 bold lipsticks to wear to your next video meeting
Trending Now
Dixie & Charli D'Amelio are here to stay
Special Offer for You
Save up to 50% on top gifts at Pottery Barn
Listen to the latest episode of our pop culture podcast, We Should Talk: