Our team is dedicated to finding and telling you more about the products and deals we love. If you love them too and decide to purchase through the links below, we may receive a commission. Pricing and availability are subject to change.
As great as gift baskets really are, it's a shame we often gift them to people we don't know that well, like neighbors and bosses. Gift baskets should be considered a great gift for anyone! If you're struggling to shop for a loved one, consider these gift baskets for Christmas this year.
Keep in mind — we're not talking about boring fruit baskets here. These have charcuterie, chocolates, cookies and even brunch. You can make a gift basket feel more personal by giving your friend or family member one filled with their favorite treats (ones they'll actually eat).
You can check out some of the best gift baskets from Harry & David, Knack, Goldbelly and more to show you care this holiday season.
Harry & David is like the holy grail for gift baskets and boxes. This deluxe set includes apples, pears, Moose Munch, a selection of cured meats and cheeses, crackers, snack mix, truffles and more. It's everything you need to get a party started or to celebrate the holiday season. Yes, you also have to option to add wine if you want to take it to the next level.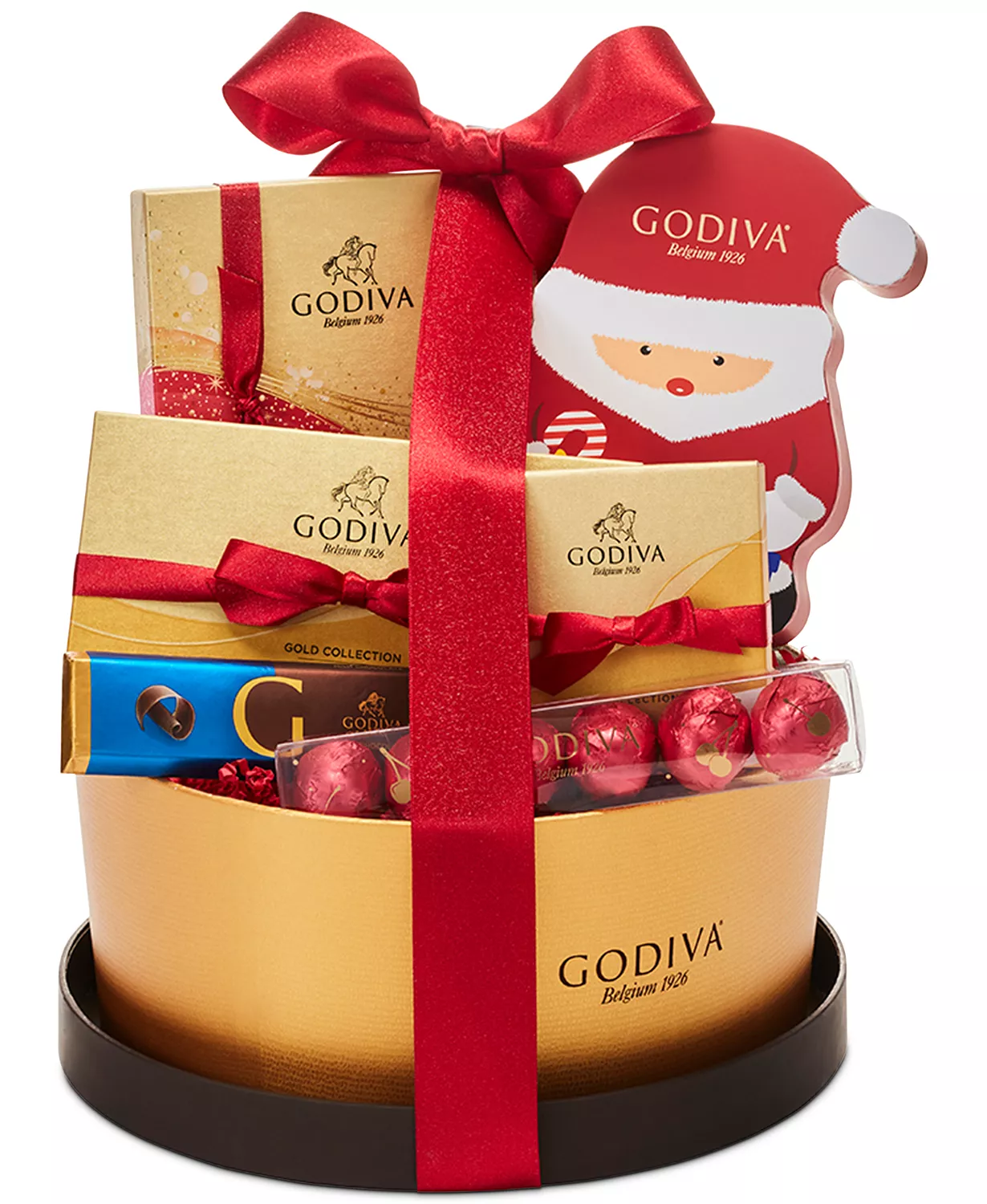 This one is for the chocolate lovers! The adorable Godiva chocolate gift set includes six cherry cordials, a nine-piece, limited-edition holiday chocolate box, eight Santa with G Cube truffles, plus eight- and four-piece gold candy boxes.
Get them everything they need for the perfect movie night in. It's everything you'd get at a movie theater but amped-up Dylan's Candy Bar-style. The bucket comes with peanut butter cup popcorn, chocolate bars, mini gummy bears, cookies, fudge bites and more.
Brunch people love their brunch. This set includes Chef Belinda Smith-Sullivan's Let's Brunch cookbook, easy-to-make blueberry scones, hand-roasted pumpkin spice coffee and two all-natural, spoonable Trade Street Jam Co. jams.
These unique cookies look like fries, and they're a gift your loved one will never forget. The Chicago-based cookie company ships its famous treats nationwide via Goldbelly, where you can choose one flavor or an assortment of flavors like chocolate chip, cinnamon spice, cookies and cream, confetti and more.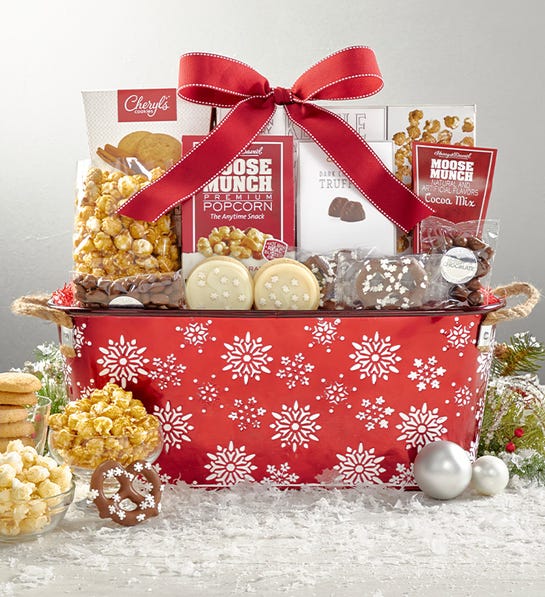 Get a little bit of everything with this dessert gift basket. It includes Cheryl's Cookies (snickerdoodle and frosted buttercream), Moose Munch, popcorn, truffles, chocolate-covered peanuts, pretzels, raisins and more. It's the perfect combination of sweet and savory treats.
If you liked this article, check out the 40 best e-gift cards that make great last-minute gifts.
More from In The Know:
People on TikTok are freaking out over this candle that looks and smells like a bowl of cereal
Use these tricks to get the best deals shopping this holiday season
Does sitting all day hurt your back? Buy this desk chair support cushion that Amazon shoppers love while it's 25% off
This cozy sweater is the perfect winter wardrobe upgrade to grab at Nordstrom while it's on sale
Listen to the latest episode of our pop culture podcast, We Should Talk: