This article is brought to you by Walmart and created by In The Know's commerce team. If you decide to purchase products through the links below, we may receive a commission. Pricing and availability are subject to change.
We all know someone who can't go a day without a cup of coffee. Whether it's the roasty aroma, the warm feel or the caffeine kick, there's something about a cup of joe that just puts them in a good mood. Hence, these are the best gifts for coffee lovers this holiday season.
Sure, you could restock their coffee supply — that would be practical. But if they're already fully stocked and have a coffee maker they really love, get your coffee feen something else to complement their fixation.
Take a look below at the best gifts for coffee lovers that aren't just a bag of beans.
Keep coffee at the perfect temperature with the smart Ember Mug 2. It connects to a mobile app to adjust the heat and has handy preset features. For all-day heating, simply keep the mug on its charging coaster.
Make the house smell like fresh-brewed coffee any time of day with an espresso-scented candle. Just the smell alone can wake you up!
Know someone who prefers iced coffee? The problem is that, when ice melts, it dilutes the coffee. Instead, brew a regular cup of coffee, then pour it into the HyperChiller (or brew it straight in). Shake for 60 seconds, and your coffee will be ice-cold in a flash. Having no ice cubes means it will taste just as strong as it did when it was first brewed.
These chic double-walled glass coffee mugs keep drinks piping hot but cool to the touch. Plus, drinks look as if they're floating inside, so that's kind of fun.
Nespresso's milk frother is one of the best. It heats and froths milk, so you can make hot milk foam, cold frothed milk or just warm milk for a cup of joe. Plus, it works really fast.
Grind coffee beans to the perfect consistency for your next brew. This KitchenAid coffee grinder comes with a 4-ounce stainless-steel bowl and grinds beans with minimal noise.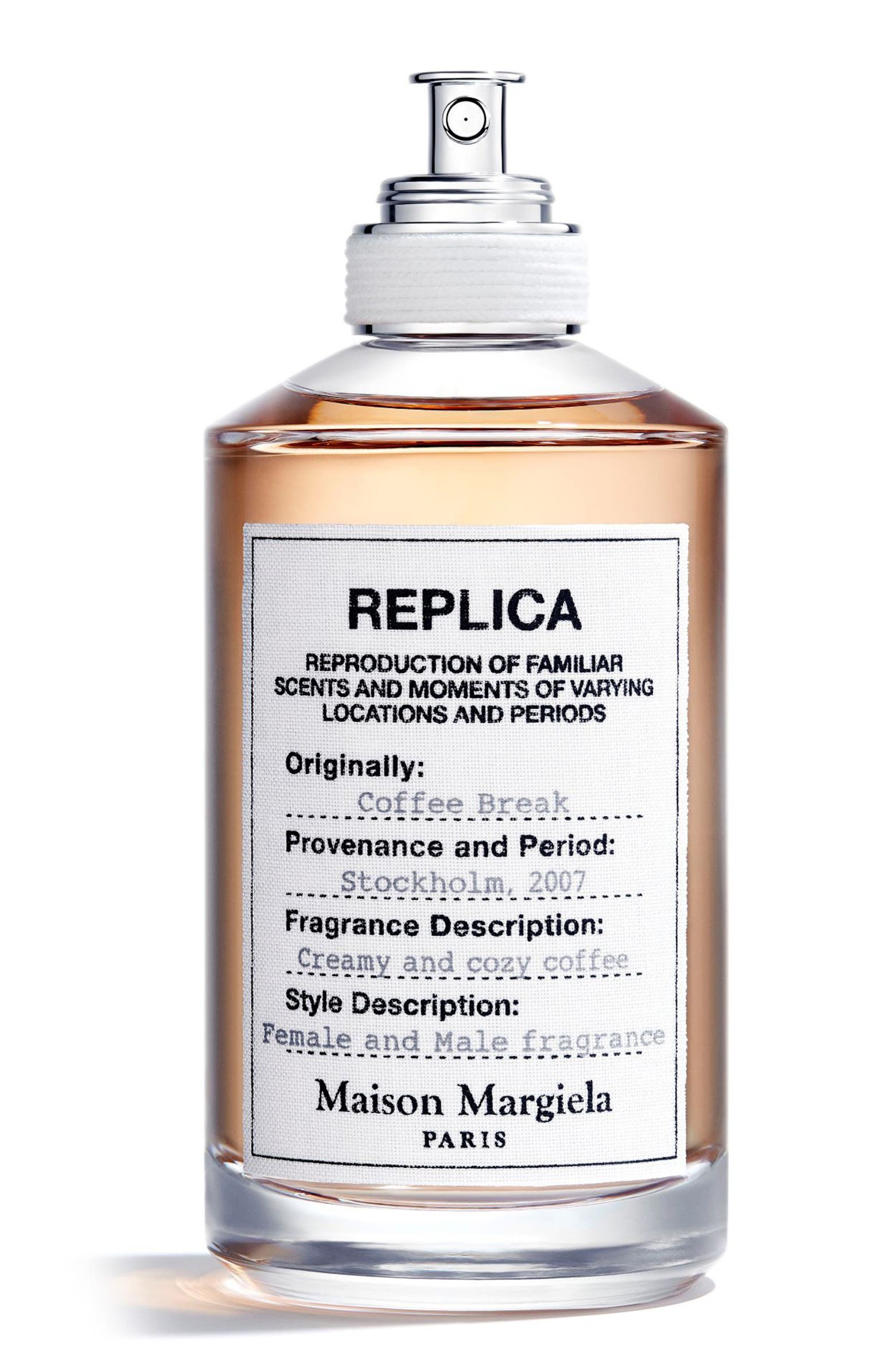 Don't worry — this cologne doesn't exactly smell like a cup of coffee or even a coffee shop. Instead, the unisex scent is a little more sophisticated. It has notes of Arabica beans, vanilla and warm pastries combined with a lavender and spearmint twist. Consider a warm, musky scent.
Speaking of the smell of coffee, these unique coasters only add to the aromas you get from a fresh brew. Place a cup on top of the spice-filled, heat-activated coasters to help keep the drink hot while also enjoying the scent of cinnamon and clove.
Coffee drinkers may need help keeping their teeth bright and fighting off coffee stains. Consider this the ultimate teeth-whitening starter pack. It includes a convenient 6-millimeter pen with enough whitening gel to last for a complete one-week treatment, plus a rechargeable, wireless whitening light to activate the gel. All it takes is 10 minutes per day, and according to Smile Direct Club, users should see results after just one use — and that your teeth could get up to nine shades whiter in just one week.
Although it's rare for a coffee plant to produce berries when growing inside, it's still a beautiful houseplant to keep in your home. Plus, it's low-maintenance! Order this one online from The Sill, where you can choose your preferred planter, get instructions on how to take care of your plant and get it delivered.
If you liked this article, check out these 11 tasty food gifts for Christmas you can send your friends and family this holiday season.
More from In The Know:
This $13 clear suitcase cover will keep your luggage scuff-free during baggage handling and TSA
Save over $100 on no-fail gifts like a Shark robovac or air-frying Instant Pot
This decanter keeps wine fresh for up to two weeks — and it looks pretty on the table
Grab household essentials and more on the way home with free CVS Pickup
Listen to the latest episode of our pop culture podcast, We Should Talk: