Our team is dedicated to finding and telling you more about the products and deals we love. If you love them too and decide to purchase through the links below, we may receive a commission. Pricing and availability are subject to change.
If you're looking to recreate the viral Rihanna perfume meme without emptying your wallet, look no further than this article. As a fellow perfume-addicted, penny-pinching college student, it is my duty to keep you smelling good while keeping your wallet stacked enough for textbook costs.
Today, we're diving into the world of luxury perfume dupes that won't break the bank. Thanks to TikTok, we've discovered some amazing alternatives to high-end scents that smell just as divine as the real deal. Get ready to save some serious cash and still smell like a million bucks with these five TikTok-approved luxury perfume dupes.
Avon Eve Truth is an alternative to the best-selling Marc Jacobs Daisy.
The Marc Jacobs Daisy scent has been on all of our vanities this year, but repurchasing the popular fragrance can get pricey! Get ready to indulge in the gentle and feminine scent of Eve Truth Eau de Parfum! This fragrance is the perfect blend of sophistication and affordability.
Bursting with the juicy goodness of carambola and the stunning beauty of pink freesia, this fragrance boasts complimenting floral and woody notes, a mild scent perfect for everyday wear.
Suddenly Madame Glamour is an alternative to the best-selling Chanel Coco Mademoiselle.
The original Chanel Coco Mademoiselle retails for $122. While a classic, that may be steep for some of our wallets, especially in this economy, and for that, we've got just the solution: the Suddenly Madam Glamour Eau De Parfum!
With notes of jasmine, rose and patchouli, you'll feel like a high-end fashionista without breaking the bank. Plus, the sleek and stylish bottle will look gorgeous on your vanity. So go ahead, spritz on Suddenly Madam Glamour, and strut your stuff like the true fashion icon you are.
Next Just Pink is an alternative to the best-selling Ralph Lauren Beyond Romance.
This next dupe is sure to save your wallet and keep you smelling good! The Rue 21 Pink Ice Eau is a perfect dupe for the Ralph Lauren Beyond Romance fragrance. It's a refreshing blend of delicate pink rose petals and sparkling bergamot, providing a feminine and lively scent that's perfect for any occasion.
With just a few sprays, you'll feel confident and fresh throughout the day. The best part? Its long-lasting fragrance will have you smelling like a million bucks without spending a fortune. Say hello to your new signature scent!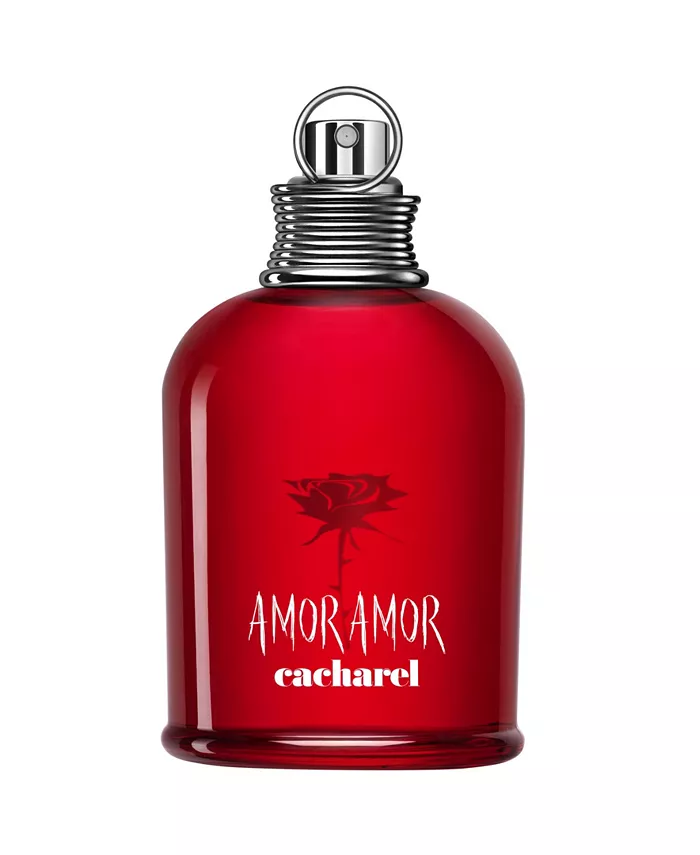 Cacharel Amor Amor is an alternative to the best-selling Hugo Boss Deep Red.
Looking for a sweet and spicy scent without breaking your budget? Look no further than Carachel Amor Amor! This fragrance is the perfect dupe for the beloved Hugo Boss Deep Red perfume. With its notes of juicy grapefruit, black currant, and vanilla, this perfume will transport you to a world of indulgent luxury.
Whether you're out on the town or lounging at home, this perfume is the perfect scent to help you unleash your inner boss babe. So why pay more when you can smell just as amazing for less?
Victoria's Secret Bare Vanilla Mist is an alternative to the best-selling Eilish Eau de Parfum by Billie Eilish.
Billie Eilish had us all in a chokehold when she came out with her signature scent, so finding a dupe was a difficult task. But, after scouring the internet and my TikTok For You Page, I came across the perfect alternative: Victoria's Secret Bare Vanilla Mist (Bare Vanilla). At just $21, this fragrance is the perfect dupe for Eilish. Just like Billie Eilish's music, her perfume is all about being bold, unique, and unapologetically yourself. And that's exactly what Bare Vanilla embodies, too.
If you want to channel your inner Billie Eilish but don't want to break the bank, then Victoria's Secret Bare Vanilla Mist is the perfect fragrance for you. It's like a little piece of Billie's essence in a bottle, ready to make you feel confident and powerful with just one spritz!
If you enjoyed this story, check out this $9 hair oil that's like "miracle grow" for your hair and the industry's best-kept secret for curing dryness and split ends.
More from In The Know:
If you want a Dyson tower fan but don't have the coins, this one from Dreo is quieter, cheaper and more powerful
Want a Coach bag but don't have much to spend? These 13 affordable picks are all 70% off
These 8 men's loafers will get you tons of compliments — for as low as $80
Banana Republic just created the 3 best T-shirts of all time during its brand glow-up — and I'm not OK
Special Offer for You
Nordstrom's Designer Clearance is full of incredible deals
Listen to the latest episode of our pop culture podcast, We Should Talk: