Our team is dedicated to finding and telling you more about the products and deals we love. If you love them too and decide to purchase through the links below, we may receive a commission. Pricing and availability are subject to change.
If it feels like everyone around you is getting married, you're not completely wrong. According to a survey by The Knot, the U.S. is expected to experience a wedding boom in 2022. That means you're probably going to get invited to more than a few nuptials, and you're going to need a few new things to wear. Do you have a wedding coming up this season? Below, check out the best spring wedding guest dresses ASAP.
While florals aren't exactly "groundbreaking" for spring, they're romantic and popular for a reason. If you get a floral-patterned wedding guest dress, you can probably wear it again the following year to another event, and it will still be in style.
In fact, the key to dressing for multiple weddings in any given season is getting a dress you can wear more than a few times, whether it's to another wedding or on vacation. You can always add different shoes and accessories to change up the look! This will help save you money, but it can also save you from overstuffing your closet with one-time-only looks.
Of course, you can always wear that little black dress hanging in the back of your closet, even in the spring. But, if you really want a new dress, take a look at the best spring wedding guest dresses below. They're so pretty that you'll want to wear them again and again.
OK, OK, florals for spring are nothing new. But this pretty midi dress features a more abstract floral print and a flattering tie-back with cutouts. You'll feel like a million bucks twirling in its pleated skirt on the dance floor.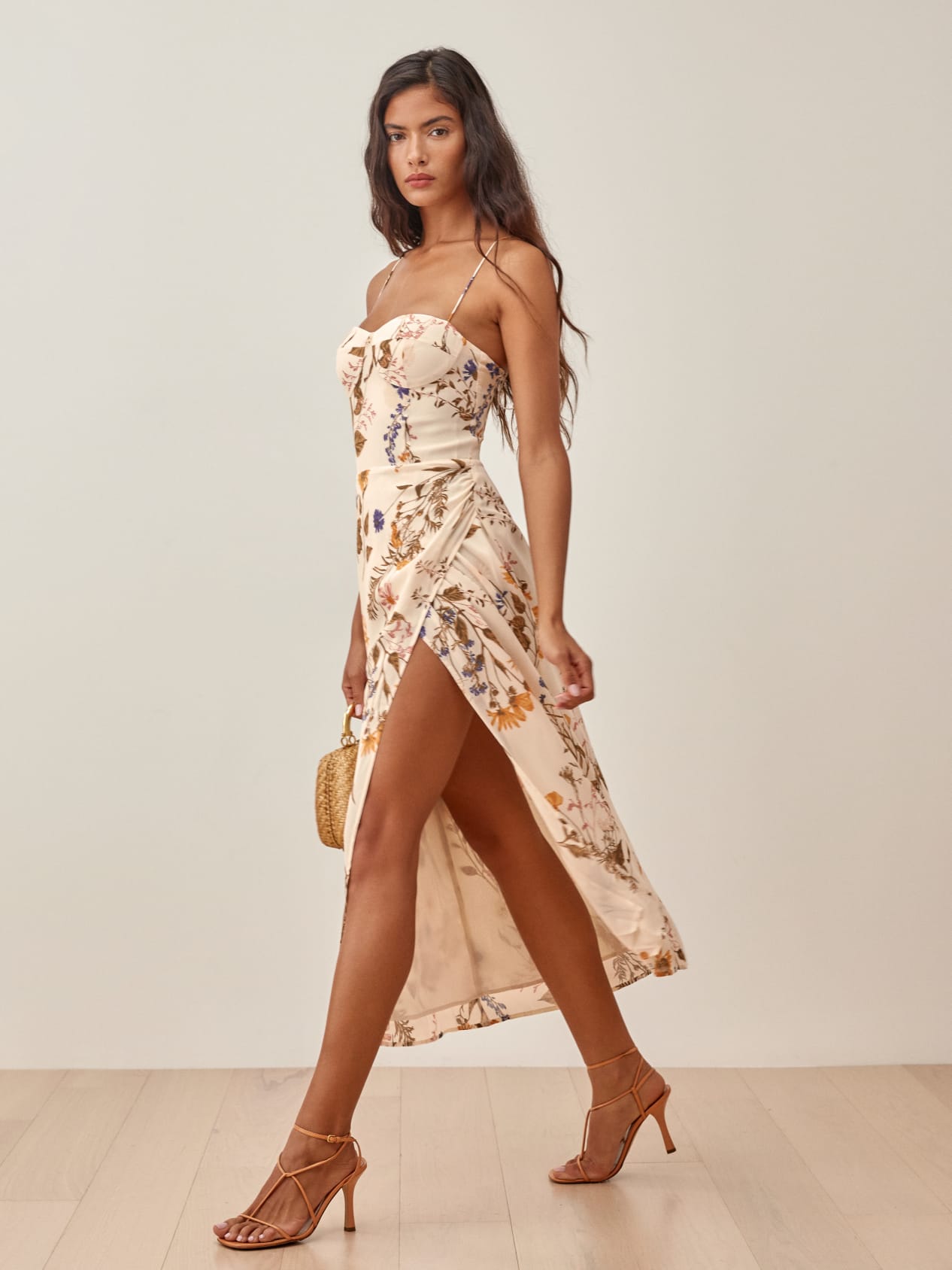 This is one of Reformation's best-selling dresses, and it comes in a few different colors and prints. However, this light pink floral print is perfect for spring. The design features bustier-like stitching on the bodice and a wrap-style skirt with a high slit for a sexier look.
You can't go wrong with a simple black shift dress, although this one spices things up a bit with its one-shoulder style. You can get it in several other colors if you don't want to wear black, and it comes in plus sizes.
If you watched HBO Max's And Just Like That, then you know this is the dress Carrie Bradshaw famously wore. Kamali's signature Diana Dress debuted nearly 40 years ago, but it still brings just as much style and class today as it did when it first launched. And if it's good enough for Carrie, it's good enough to wear to your friend's wedding.
You can't beat the price of this dress, which features a plunging neckline and a twisted front bodice that hugs every curve. Get it in light pink, black, khaki or stone (a champagne-like color).
This pretty pink floral pleated maxi dress features a tie waist and a halter neck that will look stunning at any type of wedding. Its flowing silhouette gives you plenty of room to move on the dance floor, too.
Don't let this simple black halter dress fool you. Its twisted high neck may give you business in the front, but the low-cut open back sure is a party in the back.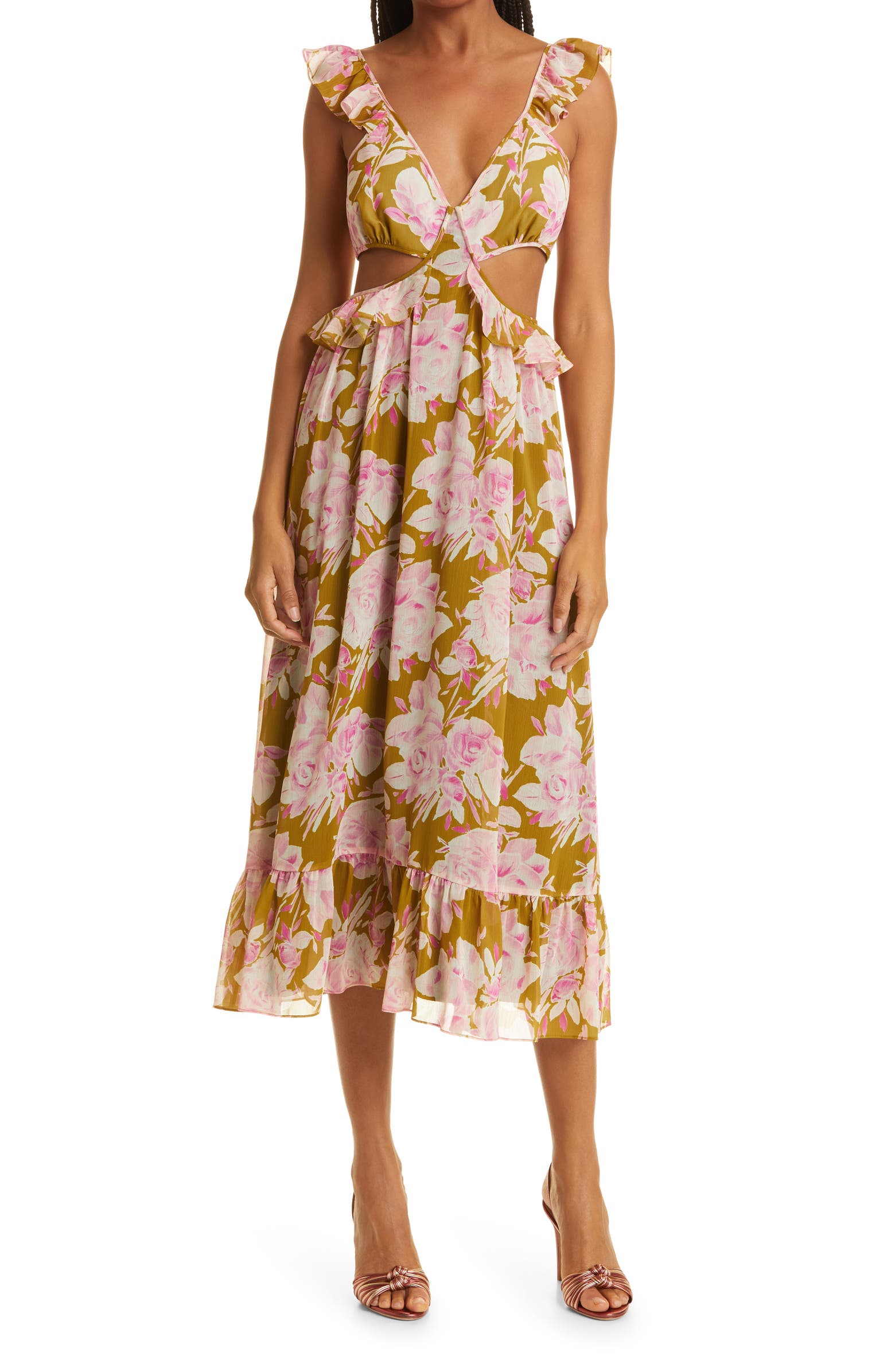 Wear this ruffled cutout dress to the beach-front wedding or the more casual nuptials. Then, save it for your next vacation — this dress is made to be worn in the sun.
Yes, here is another black dress for spring. But really, you could wear this dress any season to any wedding. Make it your new favorite dress-up staple.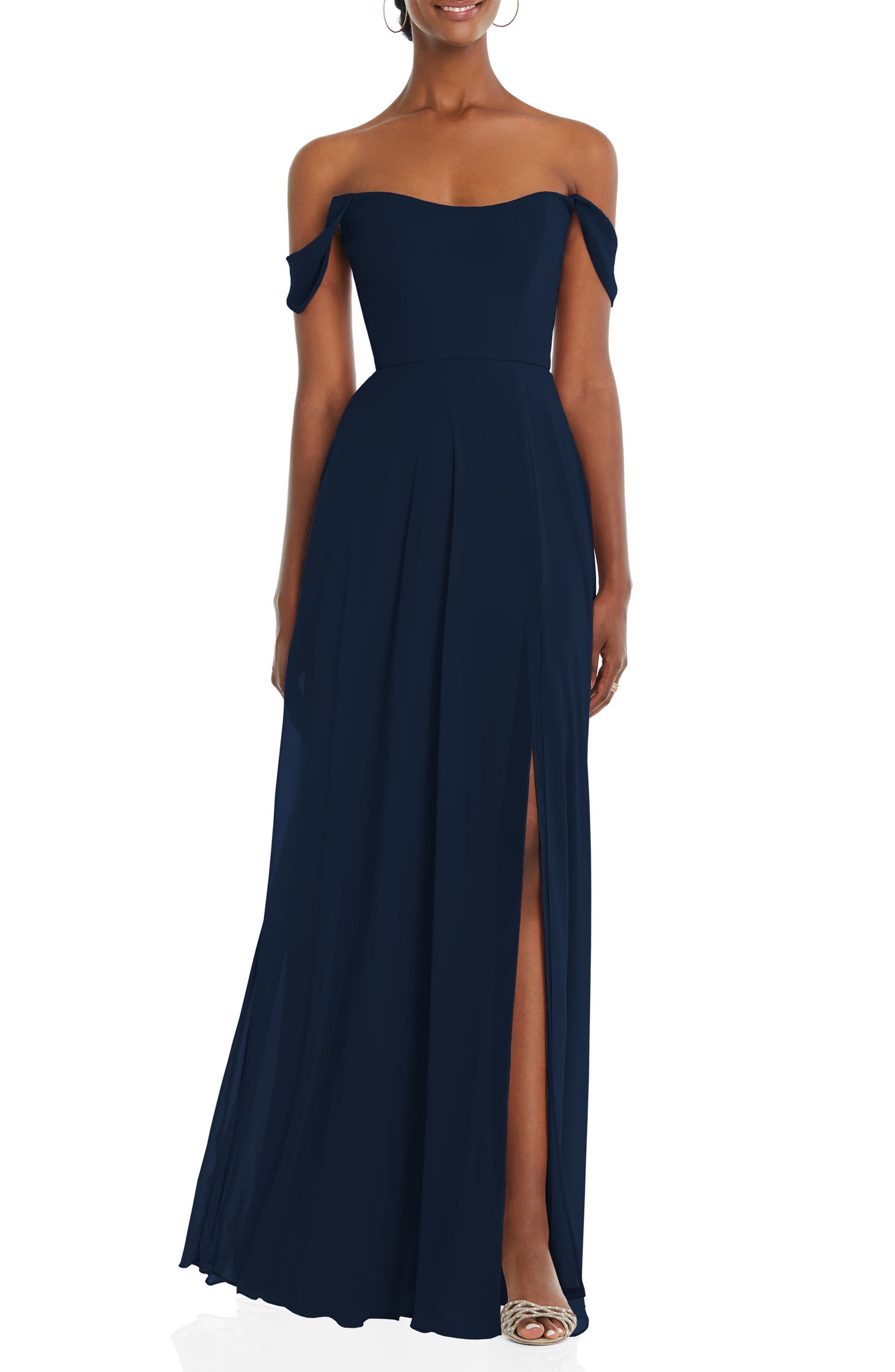 If you're heading to a black-tie affair, get a gown you can wear for this season and next — you'll get more use out of it that way. Navy is timeless, and the romantic off-the-shoulder neckline of this dress will make you feel like a princess.
If you liked this article, check out the $9 product that makes wearing high heels so much more comfortable.
Special Offer for You
Sephora's sale section is full of deals on Fenty Beauty, Urban Decay and Tarte
More from In The Know:
Get the cryptocurrency lowdown on this episode of Getting Rich
I want to fill my entire home with these retro smeg kitchen appliances at Nordstrom
Amazon shoppers say this viral pillow is 'a fluffy cloud of joy' that can 'get rid of any migraine' — grab it for 30% off right now
Shoppers are raving about Leeway Home's 44-piece kitchen set: 'Everything looks wonderful, and the price was great too!'
Listen to the latest episode of our pop culture podcast, We Should Talk: