Costco is a magical warehouse where everything is gigantic, samples are aplenty and the iconic food court hot dog combo meal is still an unbeatable $1.50.
But with the power of a Costco membership card comes great responsibility, and employees are spilling the most annoying things customers do on a regular basis.
Some of the grievances are typical for customer service stores, like showing up right before closing and leaving unwanted items in a pile on the floor.
"I wish people would stop coming in right as we are closing and then not leaving when we close," Costco employee Tess Robison told Insider in an interview. "Even when we let people know that we are closed and ask that they bring their items to the front, we still get people who refuse to listen to us."
Anyone who has ever worked in retail can empathize with the primal internal scream you feel when someone takes their time shopping around when it's time to lock up.
Leaving unwanted items and shopping carts all over the place is also a major problem. Yes, Costco is huge and beautiful with many aisles, but you should put stuff back.
"People will make a huge mess, with no regard to clean up after themselves," Robison added.
The worst is when customers leave frozen items on unrefrigerated shelves. Regardless of whatever reason you have to swap a pint of ice cream with a recliner chair, don't just leave the ice cream vulnerable and out in the open.
"This costs us more money, time, and energy when members do this rather than just bringing the item up with them to checkout," Robison explained.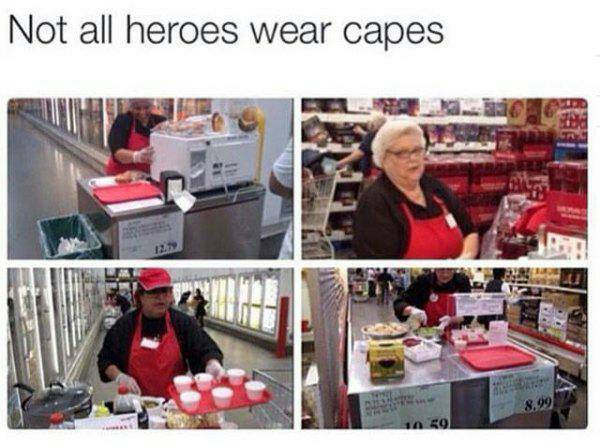 Speaking of checkout, forgetting your membership card is essentially a cardinal sin and one of the most common reasons for checkout delays.
"It can be a very time-consuming problem to fix," Robison said. "The cashiers don't actually have the ability to look up member information on the register, so we have to call a supervisor or manager over to get the member's ID."
On top of that, another common mishap is when customers ask cashiers to honor expired coupons. Costco employees can't just magically use a bad coupon or time travel.
"This is irritating when it happens," another employee, Jacob Bilsner, told Insider.
Another one of Bilsner's pet peeves is when customers try to hide that they've broken or spilled something.
"Food messes become more disgusting to clean the longer they're left, and nine times out of 10 you won't have to pay for the item," he said.
Worse than food messes though are the disasters that happen when someone thinks they can carry oversized items.
"This is, unfortunately, a common problem," Bilsner said. "When members try to carry a really heavy item or move a large electronic, often what happens is that something breaks. If you need help, please ask."
Want to know more customer service secrets? Read about the weirdest reasons people have taken out personal loans, according to bankers.
More from In The Know:
People are fighting to buy flights to *checks notes* nowhere
16 of the best puffer coats to shop this winter
Take movie night up a notch with these portable projectors
Amazon's best-selling seat cushion has done wonders for my bum while WFH
Special Offer for You
These 10 gifts under $50 from Nordstrom will arrive in time for Valentine's Day
Listen to the latest episode of our pop culture podcast, We Should Talk: