Bethesda revealed the date for Doom Eternal's first expansion The Ancient Gods: Part One at Gamescom 2020.
After storming the gates of Hell in Doom and liberating the Earth from a demonic invasion in the original Doom Eternal campaign, the Doom Slayer is loading up his super shotgun again to face new enemies in The Ancient Gods: Part One. Bethesda announced that the DLC will drop on October 20 during its segment at Gamescom 2020.
The Ancient Gods was first announced on August 7 when a teaser trailer went live on Bethesda's YouTube channel. It depicted a mysterious new character who appears to be a Makyr recapping the events of the original Doom Eternal campaign, suggesting that the enemies of humanity stretch beyond the realms of hell or demons.
Doom Eternal is a sequel to Doom 2016, which was a soft reboot of sorts for the franchise. It introduced new gameplay additions to the franchise such as the glory kill mechanic, pushing the series into a more cerebral and methodical direction. Whereas the early Doom games were all-out shooting fests, this new generation is more like a gory version of chess with guns that require quick thinking and methodical decisions.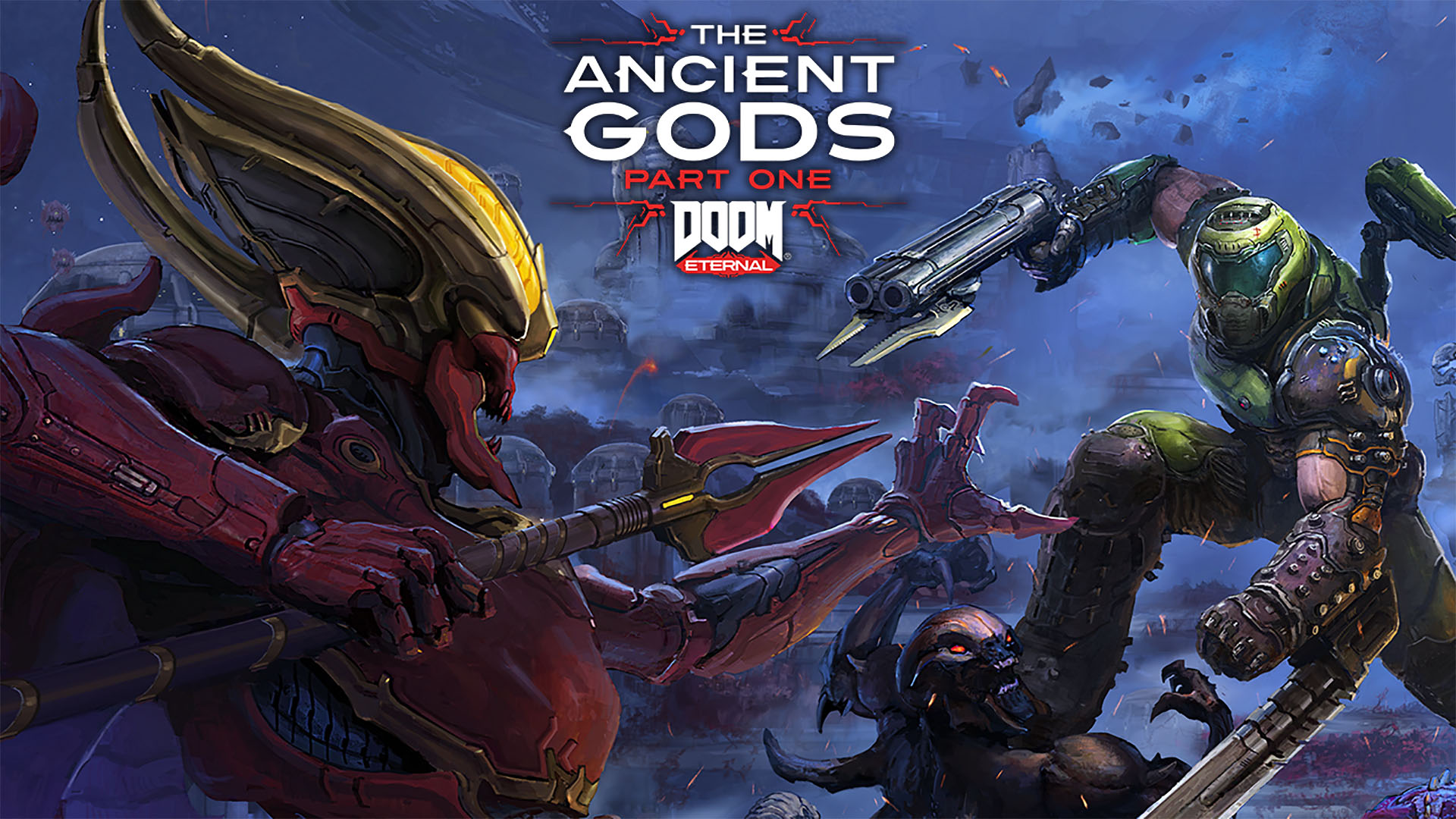 It also greatly expanded the lore for the game. The protagonist went from being a nameless marine referred to simply as the Doomguy to the Doom Slayer, an unstoppable demon hunter who was so powerful that even demons the size of skyscrapers fell to his wrath. Doom 2016 opens with the Doom Slayer awakening from his sarcophagus, the only method the demons could find to contain his rampage.
The series has a lot of fun with the Doom Slayer's new background by framing the game as a horror movie, except in this case, it's the Doom Slayer who is the villain and the demons who are the victims. Humanity's silent, ruthless guardian is the boogeyman of the boogeymen.
Unfortunately, neither the trailer nor the teaser contained any information about new enemies, mechanics, weapons or even maps. It looks to be a rehash of previous assets with a new story. But Gamescom 2020 isn't over yet so there could be more details forthcoming.
Gamescom 2020 is running from August 27 to August 30 and can be viewed on Twitch.
If you enjoyed this story, check out In The Know's article on how Call of Duty: Black Ops Cold War will be an '80s spy thriller.
More from In The Know
Netflix is making a Resident Evil show
These celeb-loved brands are majorly marked down during the Nordstrom Anniversary Sale
Eight affordable sneakers our editors are loving from the Nordstrom Anniversary Sale
The best organizers to buy for your home, according to a professional organizer
Special Offer for You
These 10 gifts under $50 from Nordstrom will arrive in time for Valentine's Day
Listen to the latest episode of our pop culture podcast, We Should Talk: