Our team is dedicated to finding and telling you more about the products and deals we love. If you love them too and decide to purchase through the links below, we may receive a commission. Pricing and availability are subject to change.
You can use a stand mixer for just about anything, from mixing batter and kneading dough to shredding meat and mashing potatoes. In fact, you can use it to make a lot of dishes over the holiday season!
If you don't have one yet or want to upgrade, here's an incredible deal: KitchenAid's Professional 5-Quart Stand Mixer is 32% off at Target. That's $210 in savings! Get the mixer in in silver, ice blue, red classic black or matte black on Target's website this Cyber Monday.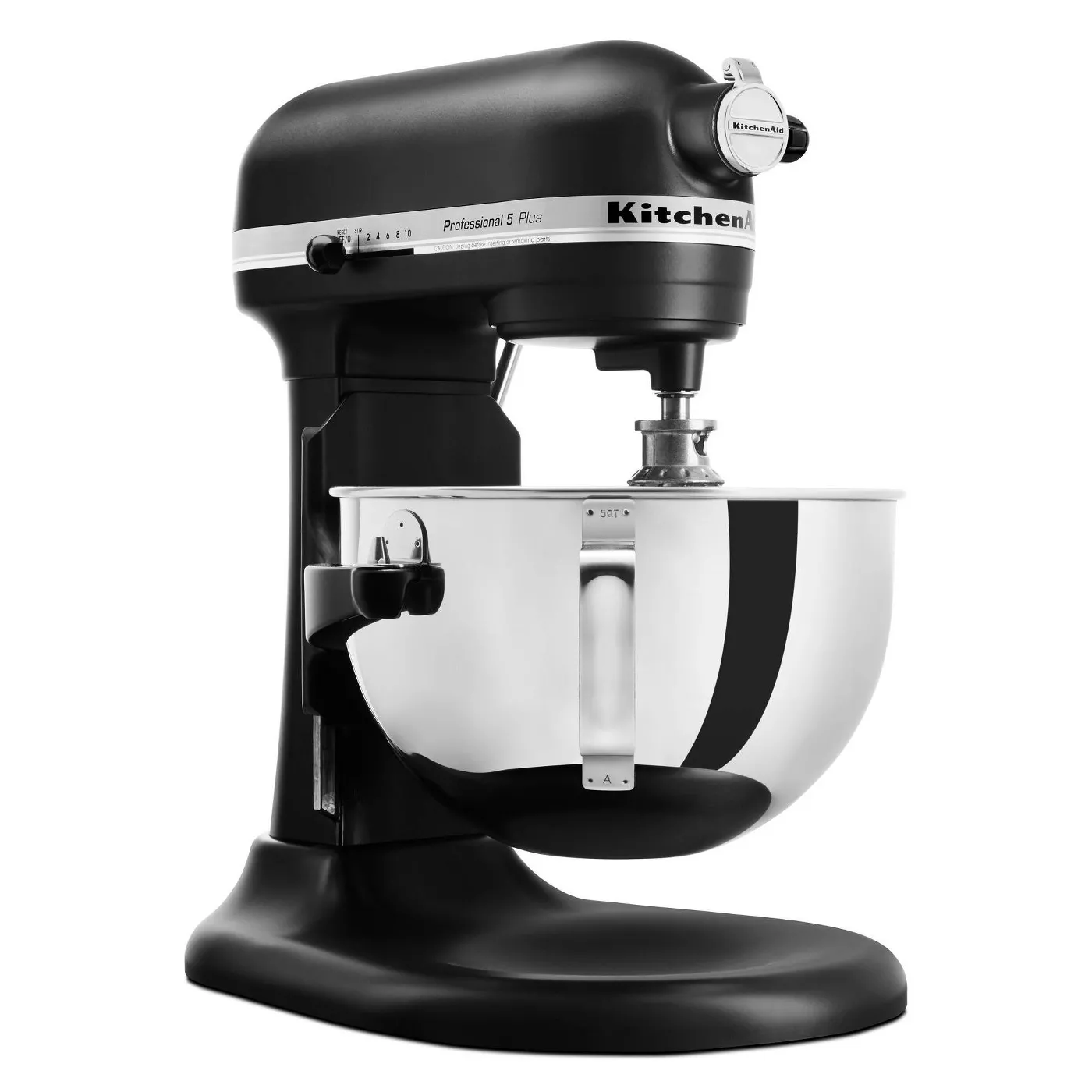 The mixer features a 5-quart bowl with a lift design for maximum stability, no matter which one of its 10 speeds you're using. It's the perfect size for small and big dishes, but for reference, you can mix enough dough in the 5-quart bowl to make up to nine dozen cookies at a time. The stainless steel bowl also has a handle, and it's dishwasher safe.
You'll also get a coated flat beater, a Powerknead™ spiral dough hook and a six-wire whip included with your purchase.
While Target has been hosting weekly sales since Oct. 31, the retailer officially kicked off its Cyber Monday deals on Sunday, Nov. 28, and you can shop them through Monday Nov. 29. Save on kitchen appliances, electronics, toys, beauty products, apparel and more — but online only.
You'll probably want to take advantage of this KitchenAid deal before the holidays, when you'll be whipping up cookies, pies and more — and wishing you had a powerful stand mixer.
If you liked this article, read about this 7-in-1 air fryer from the makers of the Instant Pot — and snag it while it's over 30% off.
More from In The Know:
8 of the best laptops for college students — all under $400
30+ of the best deals from Nordstrom to snag on Cyber Monday
Get up to 70% off Le Creuset at Williams Sonoma's extended Cyber Monday sale
These are the best boots to grab while they're up to 50% off at the Cole Haan Cyber Monday sale
Listen to the latest episode of our pop culture podcast, We Should Talk: