Our team is dedicated to finding and telling you more about the products and deals we love. If you love them too and decide to purchase through the links below, we may receive a commission. Pricing and availability are subject to change.
It's safe to assume everyone will be rocking fabric face masks for a long time. As more than 30 states continue to implement mask mandates to help slow the spread of COVID-19, the reality is that masks are here to stay for a while.
Luckily, Nordstrom just marked down it's best-selling face masks for a limited time. Now's your chance to snag the pack of four for just $15.
According to the product description, the masks offer "snug, custom-fitting nose-to-chin coverage." Crafted from comfortable jersey with a built-in cotton filter pocket, these double-layer masks are washable and reusable.
If you're worried about sizing, the masks also features adjustable straps that allow you to tie the mask behind the head for easy on and off.
The best part? For every package of masks sold, Nordstrom will donate a mask to help protect kids and families in local communities.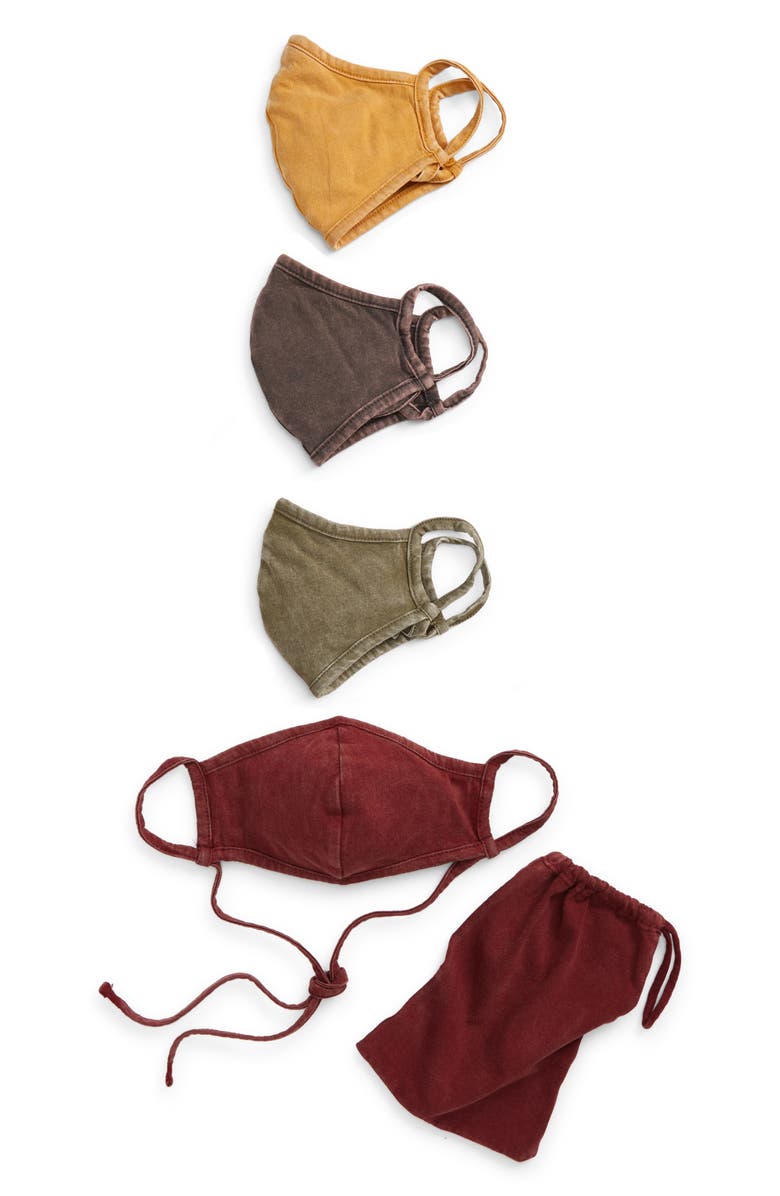 One five-star reviewer wrote, "We've tried way too many masks, but these are keepers. They are really soft, and we love the tie around the neck. You can just keep them on all day and never wonder where your mask is when you need it!"
Another person said, "I have so far purchased this style three times for a total of 12 masks. Overall, I prefer them to other masks I've tried for the price…"
If you enjoyed this story, check out these men's overcoats that will upgrade your new year style.
More from In The Know:
This iPhone hack will help you capture the background in all your vertical photos
The 6 best men's house robes you'll love wearing all-day
Over 9,000 shoppers can't stop raving about this cult-favorite Jack Black lip balm set
These Black-owned face masks are the most comfortable I've worn to date
Special Offer for You
Save up to $120 on select Dyson products right now
Listen to the latest episode of our pop culture podcast, We Should Talk: