Our team is dedicated to finding and telling you more about the products and deals we love. If you love them too and decide to purchase through the links below, we may receive a commission. Pricing and availability are subject to change.
Awards season ended with the 95th Academy Awards, aka the Oscars, on Sunday, March 12. If you watched for the glamorous celebrity outfits, awkward moments and over-the-top speeches, you may want to know all the juicy details about the six-figure swag bag select nominees received.
It's called the "Everyone Wins" gift bag, and L.A.-based entertainment marketing company Distinctive Assets gifts it to acting and directing nominees. That means people like Austin Butler, Ana de Armas, Angela Bassett, Cate Blanchett, Michelle Yeoh and Steven Spielberg received one of these babies, even if they didn't all go home with a golden statue at the end of the night.
Of course, this gift bag is bougie — it's worth a whopping six figures. Some of the highest ticket (and most amazing) items include:
Additionally, the gift bag includes products by brands that embrace diversity, inclusion and philanthropy in the beauty, food and entertainment categories. (You can read the full list here.)
"We are excited and proud to once again be creating what is known worldwide as the ultimate swag bag," Lash Fary, founder of Distinctive Assets, said in a press release. "While our gifts may be famous for being fun, fabulous, useful and unique, they also serve a grander purpose. Most of the brands we include are from a diverse and inclusive array of small businesses who meaningfully benefit from the global exposure that being associated with Hollywood's Biggest Night affords them. This is celebrity marketing with a mission."
Take a look below at seven more affordable items from the "Everyone Wins" Nominee Gift Bag you may want to purchase for yourself. From a showerhead and jewelry cleaner to delicious gourmet popcorn, you can feel like an Oscar nominee right at home.
Jambys makes what the brand calls "performance inactivewear." It's the clothes you put on the second you get home from work (aka loungewear). The brand's signature product is its relaxed-fitting, super-soft boxers with pockets. They're for men and women and come in 18 colors and patterns. The brand also sells T-shirts, hoodies, long pants, robes and more.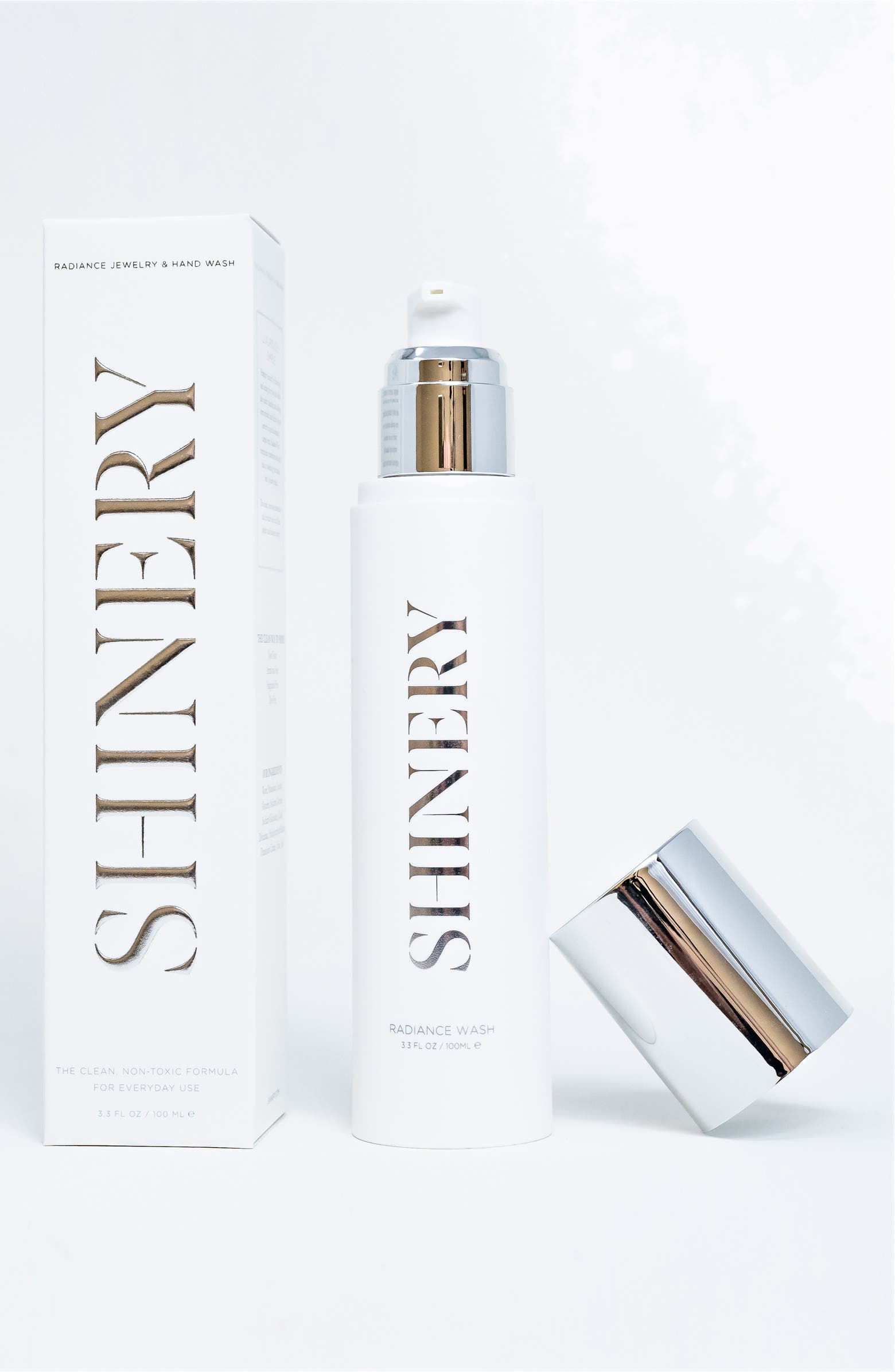 Shinery's Radiance Jewelry Wash is a plant-based hand soap that also cleans your jewelry. It removes dirt, oil, lotions and product buildup to leave your jewelry sparkling and your hands soft and moisturized. Leave your rings and bracelets on, lather up with three pumps of the wash, then rinse, pat dry and let it shine.
This isn't your ordinary showerhead. ReFa's features Japanese "Fine Bubble" technology to gently cleanse and moisturize skin. Essentially, ultra-fine bubbles and microbubbles help unclog pores, leaving your skin clean, healthy and smooth.
All Better Co. is a plant-based first aid brand, and you don't want to miss its mosquito bite care if you tend to be a bug magnet. This kit includes a CBD-based pen and tea tree oil-based patches to reduce inflammation and itchiness caused by mosquito bites.
If you love popcorn, check out Opopop, the world's first flavor-wrapped popcorn kernels. Essentially, flavors like Fancy Butter, Maui Heat, Cinnalicious and Vanilla Cake Pop cover each kernel. Simply pour the kernels into the brand's microwave popper and try it yourself.
The Rescue Kit Company by celebrity stylist Risa Kostis makes "emergency kits" for weddings. If you've ever been a maid of honor, you may have packed a bag of essentials for the bride, from hairspray and tissues to Band-Aids and mints. This brand makes the kit for you and puts it all in a cute little bag. In addition to wedding kits, it also makes one called The Photo Shoot Kit for influencers, photographers, videographers or anyone planning to pose for pictures. It includes everything you may need, big and small, to feel totally camera ready. Think safety pins, stain remover, double-sided tape and more.
The Serucell KFS Cellular Protein Complex Serum contains over 1,500 bio-active proteins, collagens and peptides to make your skin look its best. More specifically, according to its product description, it can reduce fine lines and wrinkles, reduce the appearance of sun damage, firm skin and even out skin tone. Yes, it's pricey, but it's the first patented cell-renewing serum on the market. [Editor's note: I've tried this on my winter rosacea, and it totally works to even out my skin tone and reduces redness fast.]
Special Offer for You
Sephora's sale section is full of deals on Fenty Beauty, Urban Decay and Tarte
More from In The Know:
Native TikTok calls out Balmain hairstylist for cultural appropriation after he renames Navajo bun the 'Balmain Vertibow'
The best Oscars 2023 red carpet fashion: From Florence Pugh to Halle Bailey, see the top looks of the 95th Academy Awards
I'm a shopping expert, and these are the new Amazon fashion finds I'm adding to my cart for spring
The 7 dress trends you're going to see everywhere this spring
Listen to the latest episode of our pop culture podcast, We Should Talk: