Our team is dedicated to finding and telling you more about the products and deals we love. If you love them too and decide to purchase through the links below, we may receive a commission. Pricing and availability are subject to change.
Take a look around — puffy sleeves are everywhere. In fact, the fashion trend has made a comeback each spring since 2020. Although now, in 2022, you probably have places to go and people to see where you can show off the look. (Finally!)
Puffy sleeves, also called balloon sleeves, can be short or long. Either way, they give off a romantic, feminine and slightly royal look. You can try it out for yourself with these nine puffy-sleeved tops below. Wear them with jeans, shorts, skirts and more. So, go ahead and channel your inner Bridgerton character — everyone's doing it.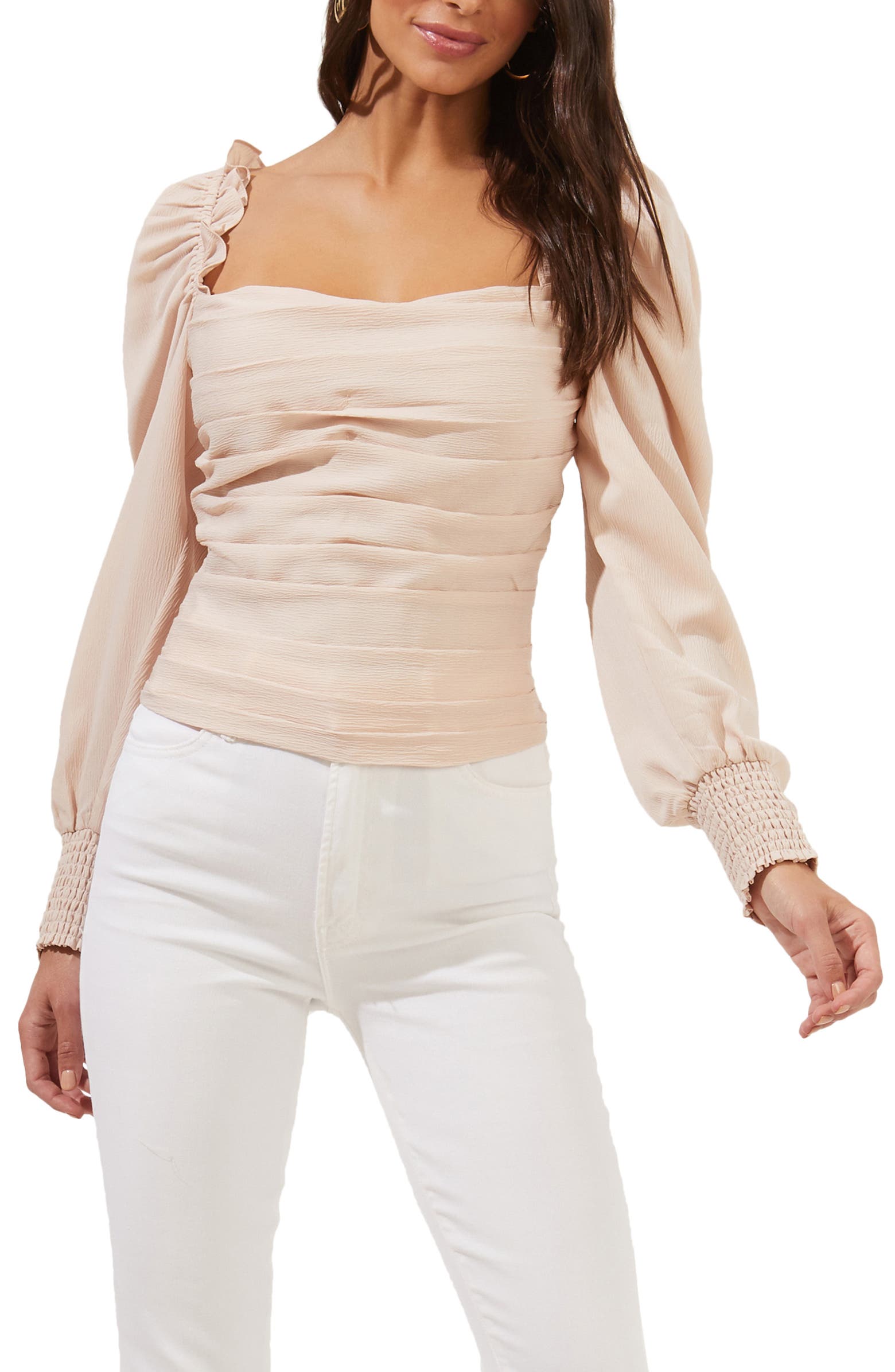 This shirred blouse features small ruffles on top of its puffy sleeves for the ultimate feminine look. Get it in this blush pink, or choose black, sage or cream.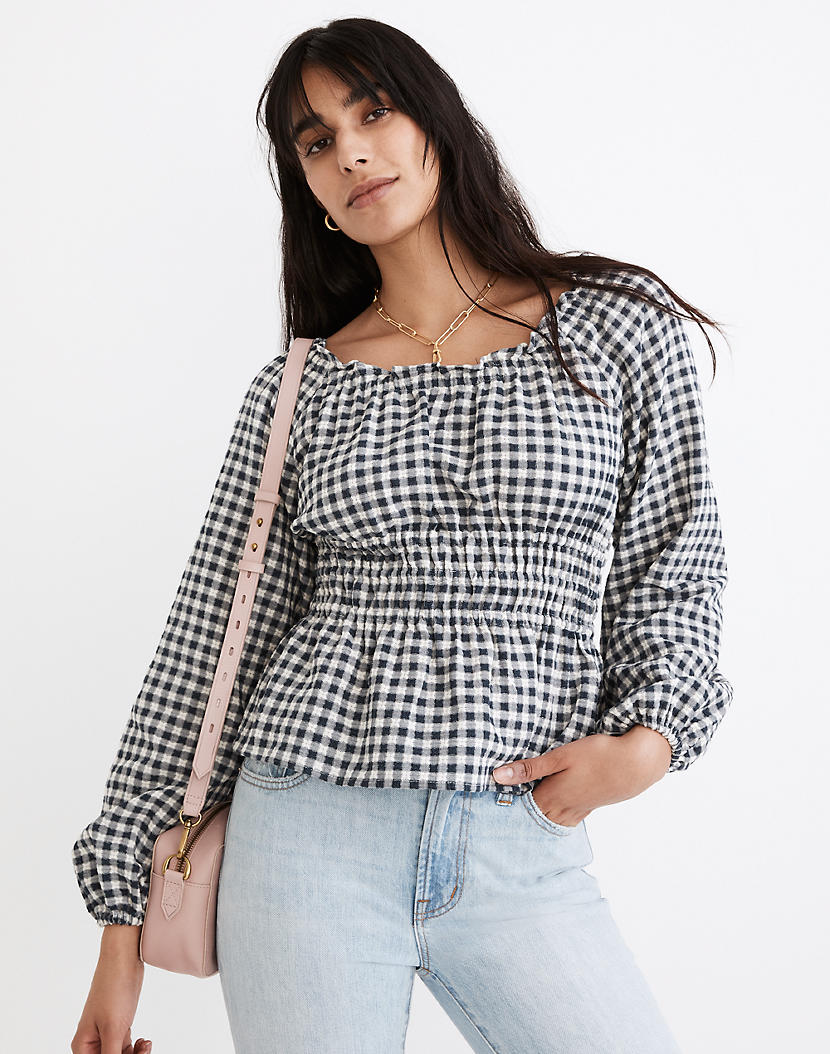 This navy and white gingham top is one of Madewell's best sellers of the season. At the time of writing, more than 1,700 shoppers had it in their cart, according to the retailer's website. Forget trying to find it in stores — order it online while you still can.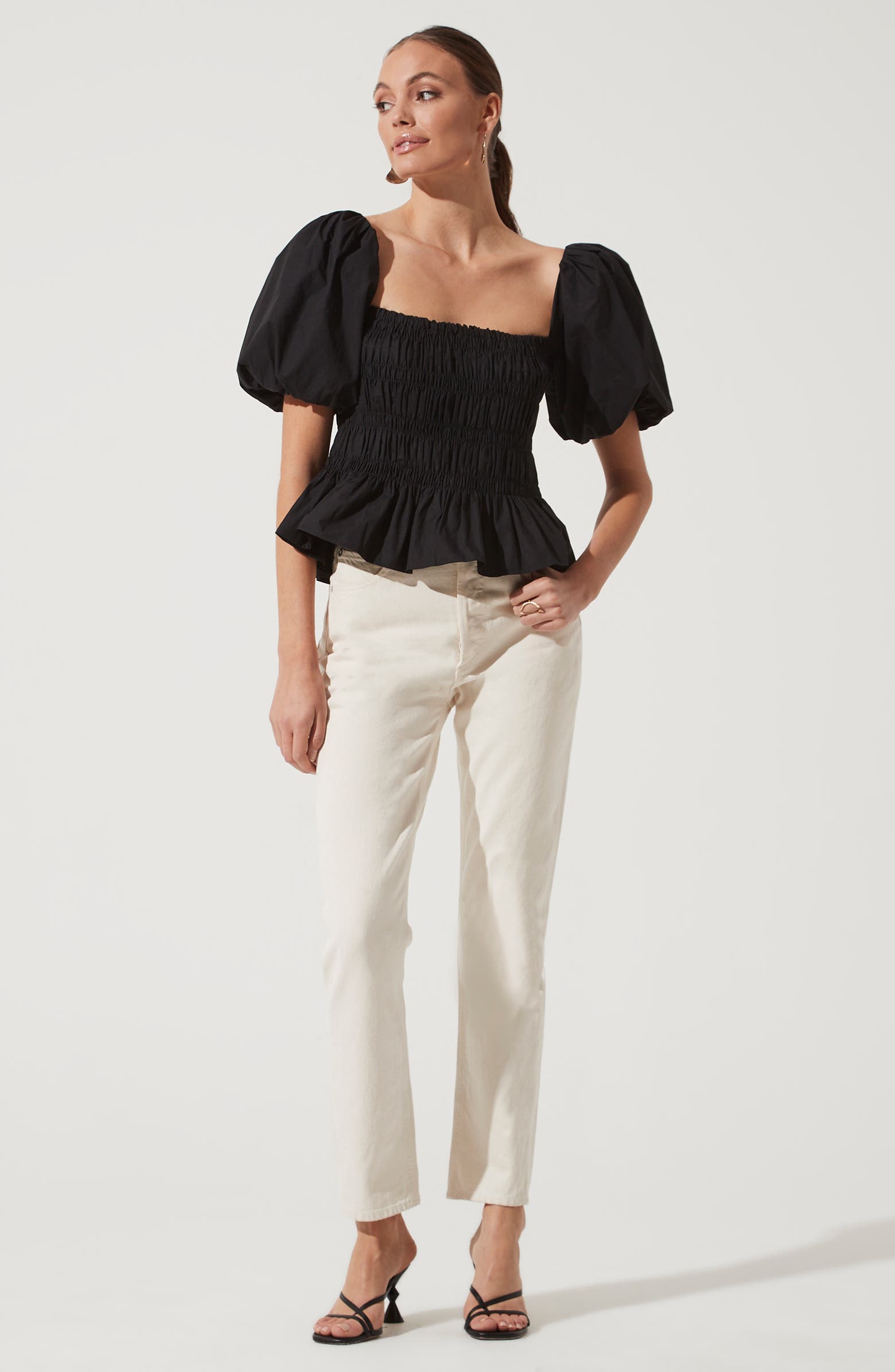 This top's puff sleeves are on the larger size, but they give a dramatically romantic look combined with the smocked bodice and peplum bottom. Get this top in black, yellow, light blue or white.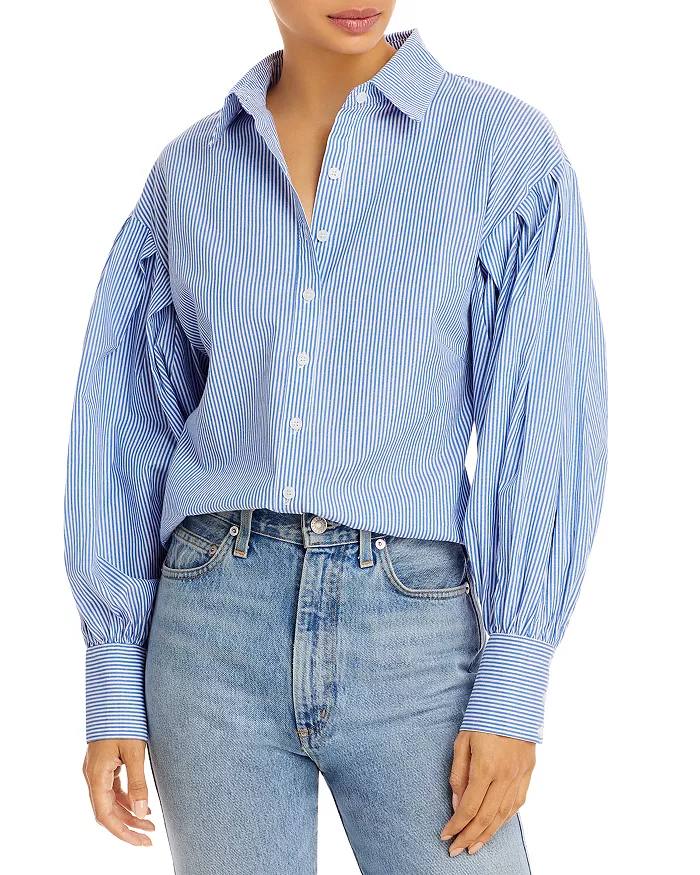 Take your classic button-up blouse and give it a little oomph with these puffy pleated sleeves. If you want a classic white version, Bloomingdale's has that, too.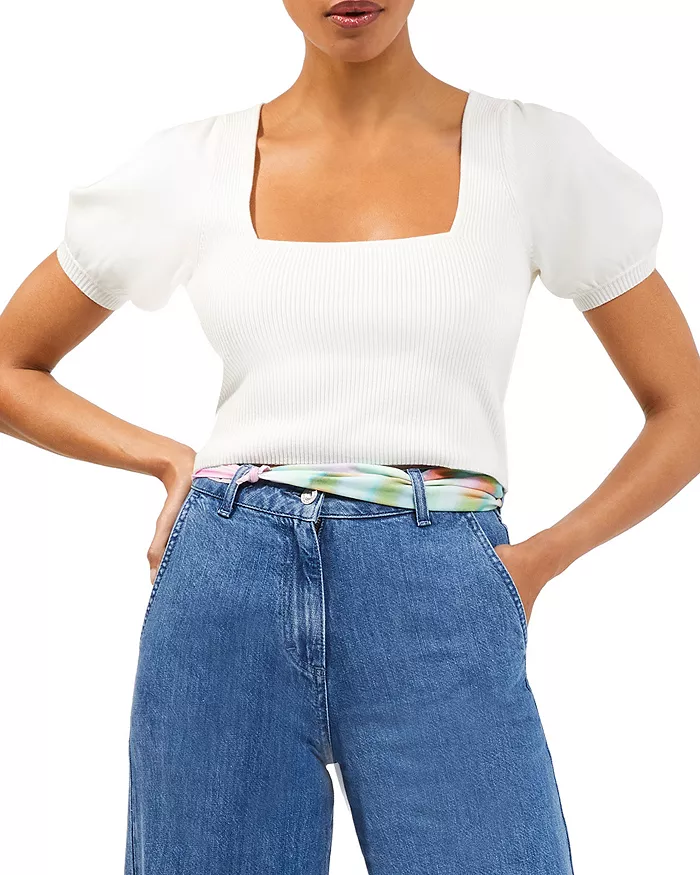 This top features a more subtle puff sleeve in sweater form. Wear it in the spring with jeans or with shorts in the summertime.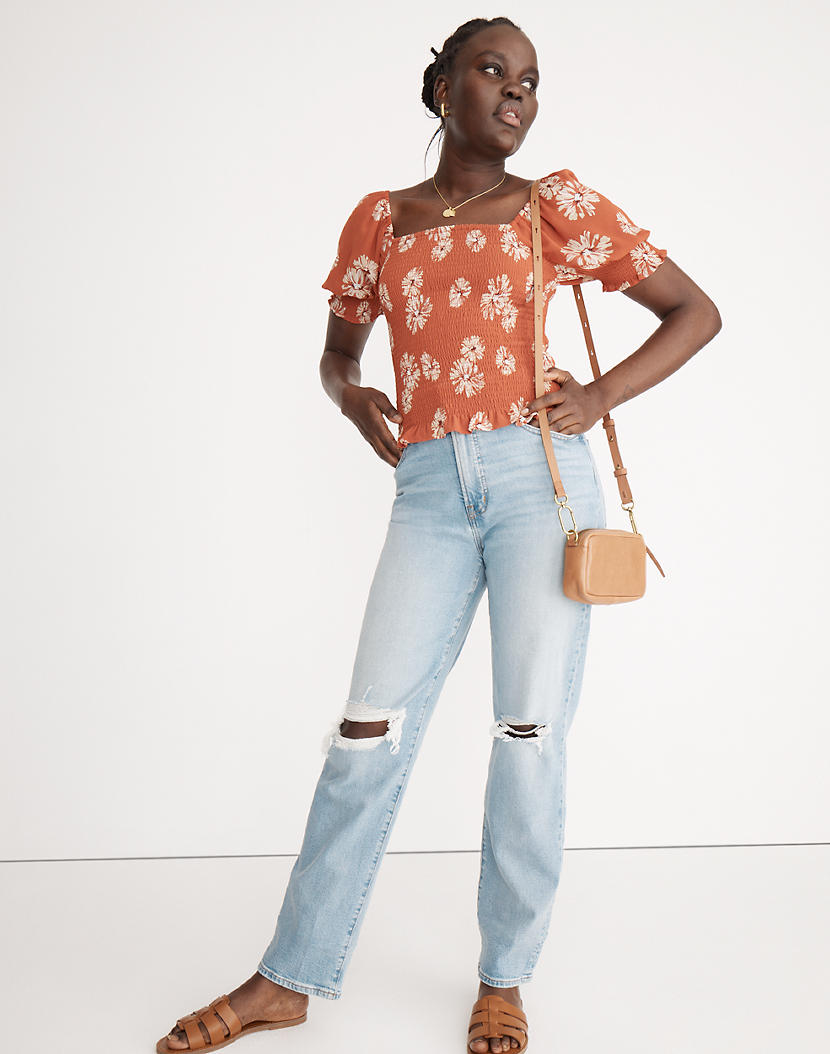 This smocked puff-sleeve top features a pretty painted floral print that stands out, no matter how you wear it.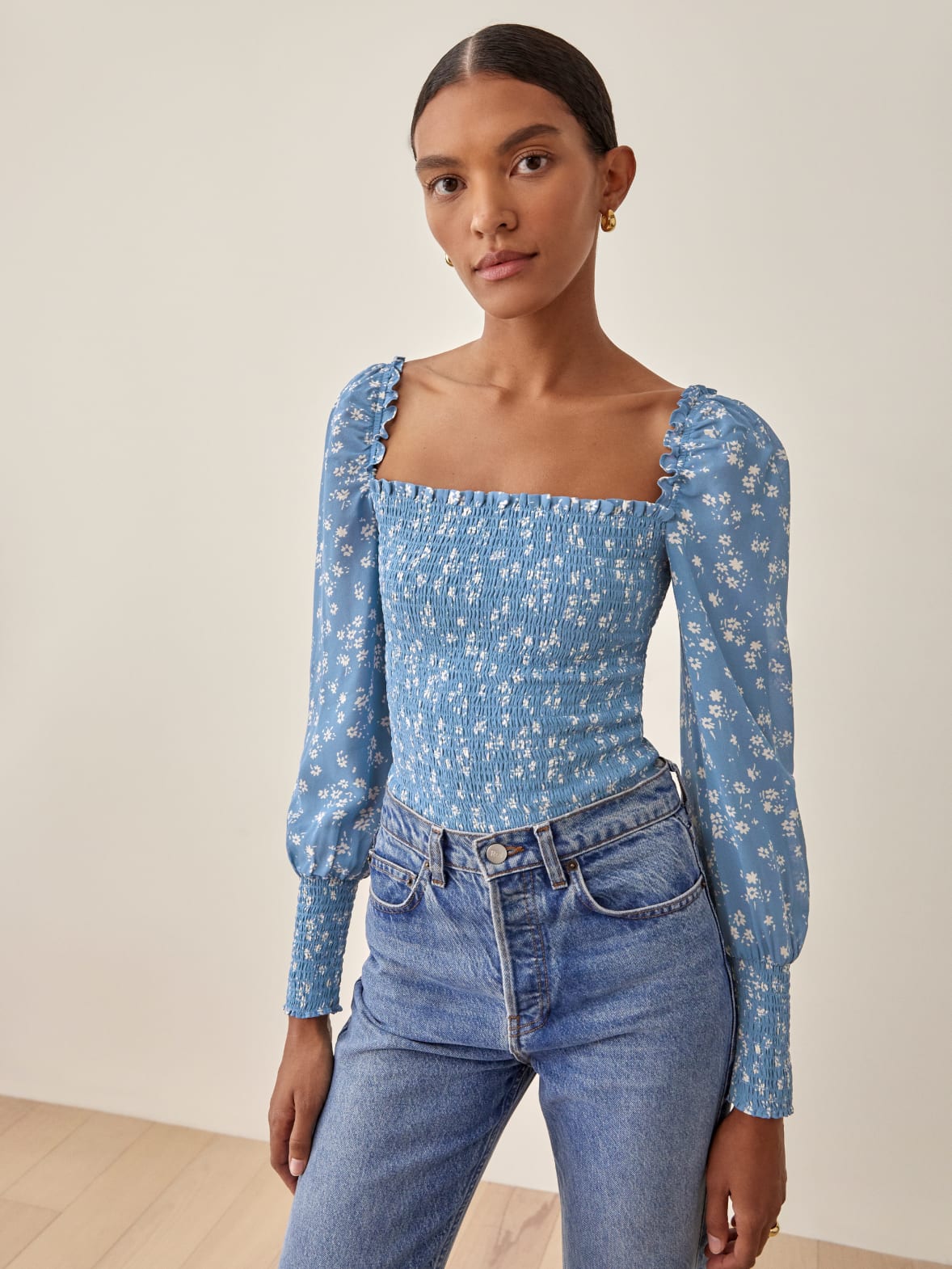 Reformation's Pinto Top can be worn on or off the shoulders, and it comes in four petite floral prints. There are also small ruffles along the top and bottom hem for added flair.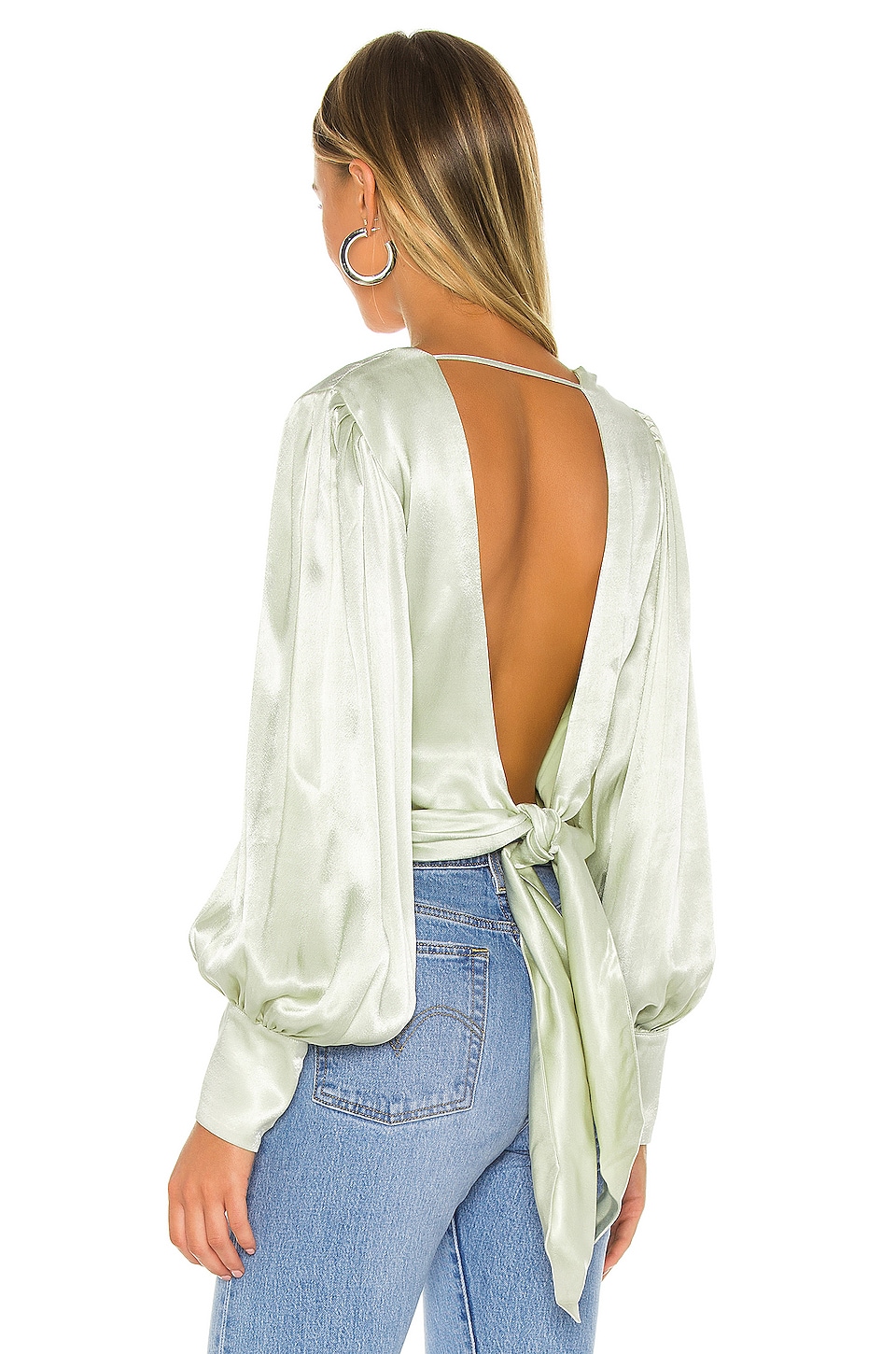 Who says puff sleeves can't be sexy? This top features the trend and combines it with a low tie-back and wrap V-neck in the front.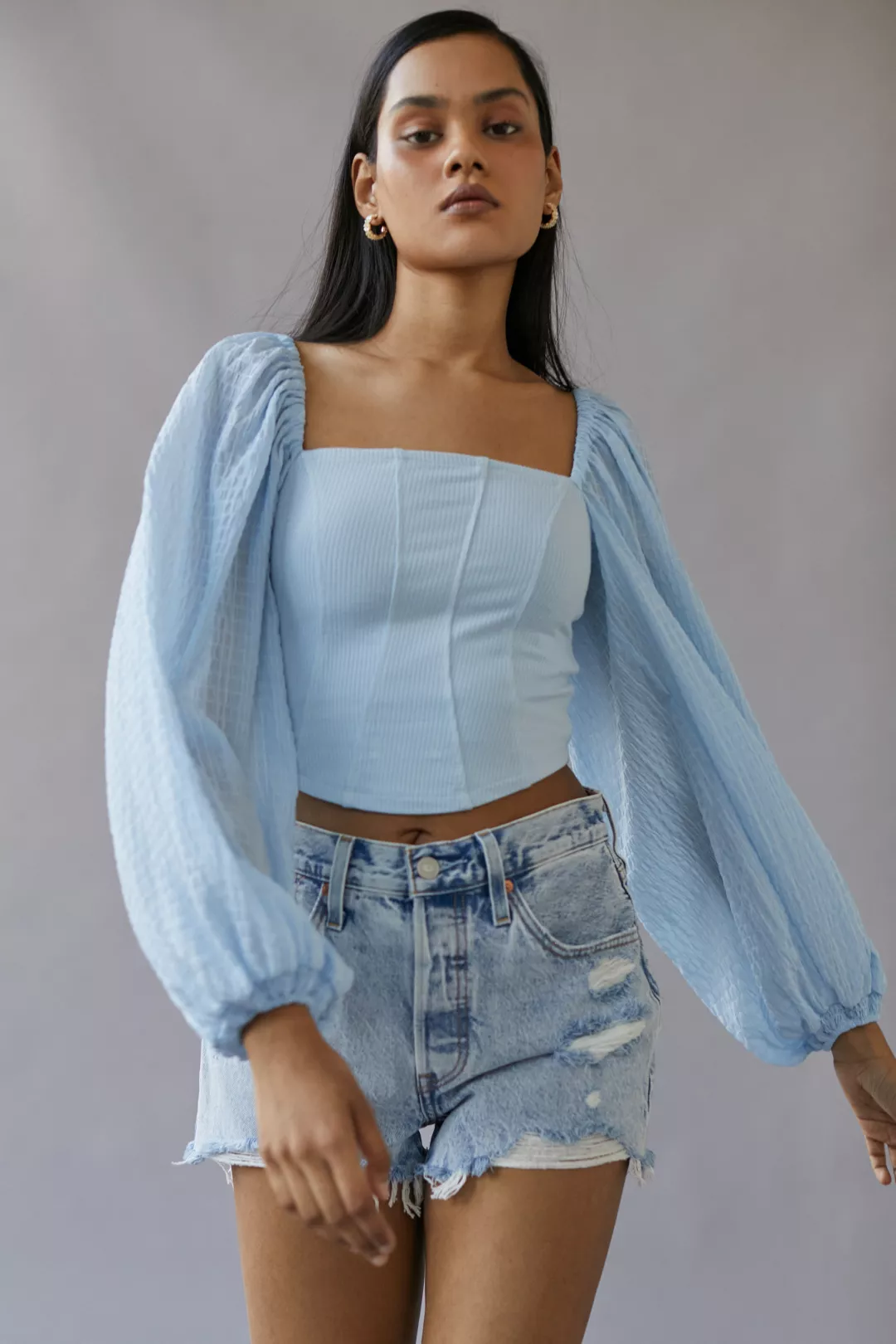 You'll look like royalty in this puff-sleeve top with a corset-like seamed bodice. Get it in this airy light blue, or go with black, brown, berry, ivory, dark green or purple.
Special Offer for You
Save up to $120 on select Dyson products right now
More from In The Know:
These are my favorite products to create the perfect 'no-makeup' makeup look — they're all from women-owned brands
Grab this cozy fleece pullover while it's on sale for $30 off: 'I love this piece so much that I bought both colors'
The 5 best air purifiers for smaller spaces that actually help with allergies — as low as $40
You can get the Ninja Foodi Grill Smart XL Pro for 20% off right now
Listen to the latest episode of our pop culture podcast, We Should Talk: