Our team is dedicated to finding and telling you more about the products and deals we love. If you love them too and decide to purchase through the links below, we may receive a commission. Pricing and availability are subject to change.
Not everyone is a great gift giver. Over the years, my friends and I have chuckled over a few gifts our parents or significant others have given us. Yes, it's the thought that counts, but sometimes you just don't want a sweatshirt with a screen-printed picture of your dead dog on it with the words "we miss you" printed over the top. (My friend handled that one like a champ.)
If you don't consider yourself good at gifting, luckily the internet can help. Actually, this article can help you find the perfect gift for your girlfriend this Valentine's Day — one she'll be bragging about in the group chat.
If you can't think of what she'd want, think back to something she said she needs but doesn't have yet. You could also plan a romantic experience for the two of you or think about your future plans and help her prep. For example, going on a fun beach vacation this winter? Get her one of these adorable swimsuits from Dippin' Daisys. Moving in together soon? Get her a stylish keychain she'll never lose.
Gifts don't have to be that creative to be good; you just have to think about the person you love. But if all else fails, take a look below for a fool-proof list of Valentine's Day gifts for your girlfriend.
Most gals won't be upset to receive jewelry, especially delicate earrings like these that they can customize. The IceLink ILU Huggie Hoop Earrings are 14-karat gold-plated earrings that she can style with interchangeable charms. The charms are sold separately and include birthstone gems, initials, a cross or the evil eye. To start, get her the huggie earrings and two charms you think she'd like.
Here's a fun date idea! Sur La Table offers in-person and virtual cooking classes. However, the cookware retailer also offers specific "Date Night" courses for two. You can learn to cook together in a low-pressure setting, plus walk away with a really good meal and a few new skills.
Sur La Table offers in-person Date Night classes in cities across the U.S. on select nights led by professional chef instructors and are generally two to two-and-a-half hours long. However, more specifically, the Date Night classes offer a more romantic theme, like cooking with wine, winter in Paris, New York steakhouse, sushi for two or surf 'n' turf.
If her phone is always dead, give your girlfriend a stylish wireless charger she can keep at her entryway or next to her bed as she sleeps. Courant's Catch 3: Essentials is a good choice. The linen-covered charger also gives her a spot to put her keys, jewelry and any other essentials that need a home. It's currently on sale for $80. The Catch 3: Classics features pebbled Italian leather and is a bit pricier.
However, for Valentine's Day, Courant is offering 20% off sitewide and has a limited-edition dark red monogram color called wine. Instead of your standard three letters, you can print up to 20 characters in the wine color on select chargers (as pictured above).
Skip the lingerie and go with a sexy yet super comfy set from Alo Yoga. The Alo Yoga Real Bra Tank & High-Waist Airbrush Legging Set looks put together at the gym, on the couch or under a stylish coat as you run errands together. She'll be impressed you put an outfit together for her that's both stylish and practical in these "unprecedented times." Plus, take my word for it; these leggings are seriously comfortable and flattering.
This set comes in two colors — dark cactus and tile blue — and you can choose two different sizes for the top and bottoms if needed. Pro tip: I personally think Alo items run a little bit big or are just super stretchy, so if you're debating on a size, go down one.
This one is more of a splurge, but hey, your girl deserves it. If you're planning to go on a few trips this year or have one coming up soon, give her this top-rated carry-on suitcase from Monos. The Carry-On Pro Plus is the brand's larger hardside carry-on and it has a front zipper compartment for storing a 15-inch laptop.
It comes in several colors, so you can choose her favorite or stick with a simple black. Hey, maybe you could even get yourself matching luggage! That's kind of cute.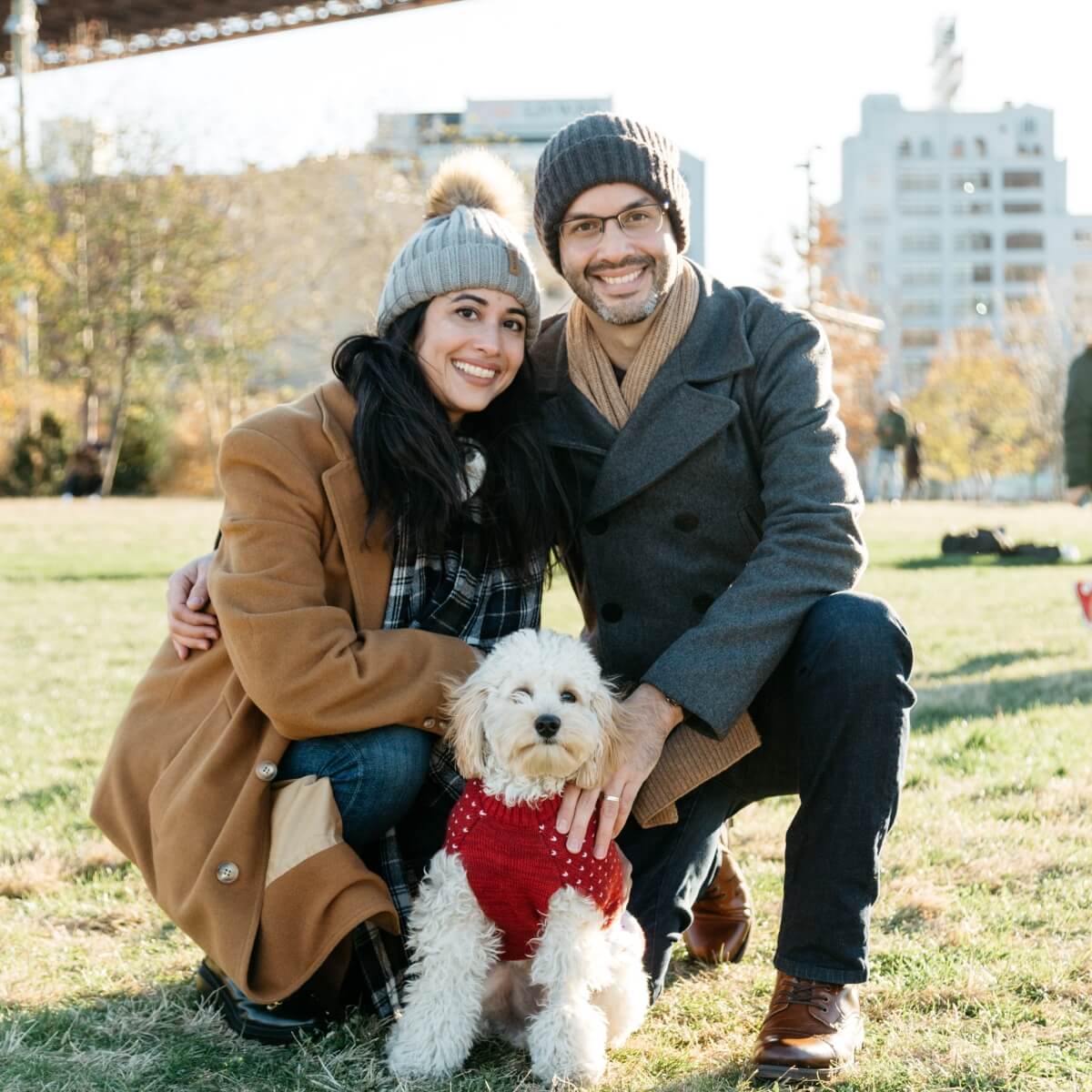 If you take all your girlfriend's photos and you know how to get different angles, you're an Instagram boyfriend. In fact, you're a dream boyfriend for a lot of gals out there. However, you can hire someone else to take photos of her or photos of the two of you together so you can commemorate a special day or just have some fun.
Shoott is a photography startup that offers free 30-minute photoshoots with local professional photographers, and all you have to do is pay for the pictures. It's great because each picture costs $15 or less — and you only pay for the ones you want.
You can book a session in locations the photographers in your local area choose. For example, New York City offers sessions in Central Park or by the DUMBO bridge.
Everyone loves pizza, right? Get your girl a deep-dish heart-shaped pizza for two, a deep-dish heart-shaped chocolate chip cookie and two tiny pewter hearts in this special-edition charity pack. Chicago-favorite pizzeria Lou Malnati's is partnering with the organization Spreading Hearts to donate a pizza to a local Chicago-area food pantry with every purchase of its heart-shaped pizza pack.
You can order the pack on Goldbelly to have it shipped nationwide. The pizza arrives precooked, but frozen, so you can heat it up in the oven. The cookie arrives raw, so you'll definitely need to toss that in the oven, too.
If you liked this article, check out these eight affordable Valentine's Day gifts under $50 that look super expensive.
Special Offer for You
These 10 gifts under $50 from Nordstrom will arrive in time for Valentine's Day
More from In The Know:
Beats headphones are less than $200 today if you need something to spend your tax return on!
These top-rated dryer balls can last for over 1,000 loads of laundry — and they're 47% off today
Neutrogena's new anti-dandruff collection can put an end to itchy, dry scalp for less than $10
Casper's new 'Snoozewear' collection includes a cozy blanket robe, comfy slippers and a buttery-soft sleep mask
Listen to the latest episode of our pop culture podcast, We Should Talk: