This article is brought to you by Walmart and created by In The Know's commerce team. If you decide to purchase products through the links below, we may receive a commission. Pricing and availability are subject to change.
Walmart is officially kicking off its third Black Friday sales event on Monday, Nov. 22 at 7 p.m. EST, and Walmart+ members get early access to the deals.
In fact, Walmart+ members will be able to shop the sale online four hours earlier than everyone else, at 3 p.m. EST. Walmart+ members also get free shipping on all orders (no minimum required). Plus, there is free curbside pickup and same-day delivery (although delivery fees may apply).
Haven't signed up to be a Walmart+ member yet? You may want to consider it. (It only costs $12.95 per month.)
But, alas – Walmart must be excited because they started releasing some pretty incredible deals in anticipation of the big sales event back in October. Over the last month or so, everyone has scored some pretty great deals ahead of Black Friday — but only Walmart+ members get to shop the newest deals first.
If you're a home chef or foodie, you definitely need to check out the deals on popular kitchen appliances and cookware. You can save on items from Ninja, Instant Pot, The Pioneer Woman and more with these exclusive Black Friday items and sets.
So, take a look at some of the best small kitchen appliances and cookware deals happening at Walmart right now. However, it's worth checking out the entire kitchen sale (and more) online when you get the chance.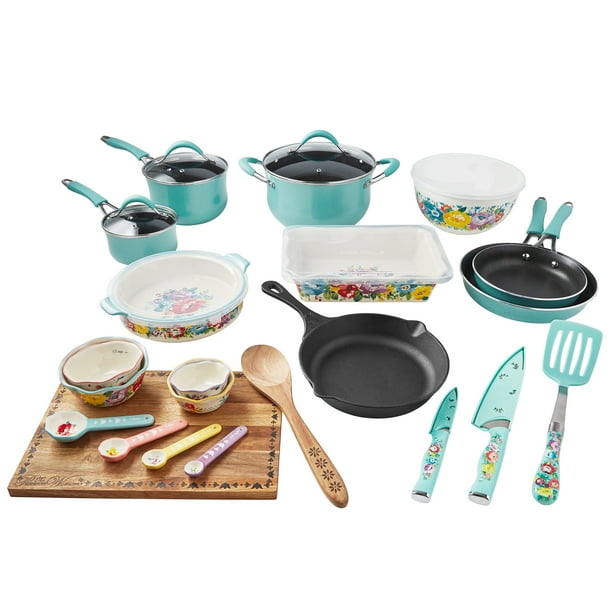 Get this 30-piece cookware set while you can. It includes pots, pans, knives, a cutting board, measuring cups and spoons, a cast-iron skillet, a baker, a pie dish and more. The Pioneer Woman's standard 25-piece set regularly retails for $149, so yeah, it's a pretty great deal. It's also available in red or gray.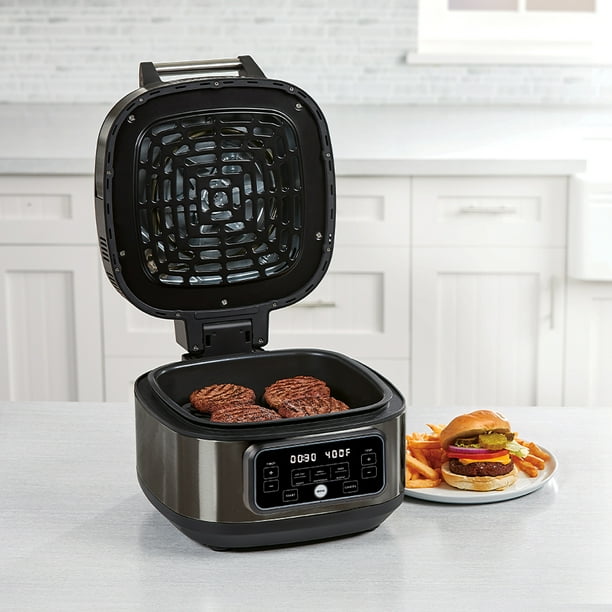 This PowerXL Grill and 5.5-Quart Air Fryer can also roast, bake, dehydrate and reheat foods. The brand's air fryer-grill combo appliances regularly cost $189, so it's easy to say that this is a steal!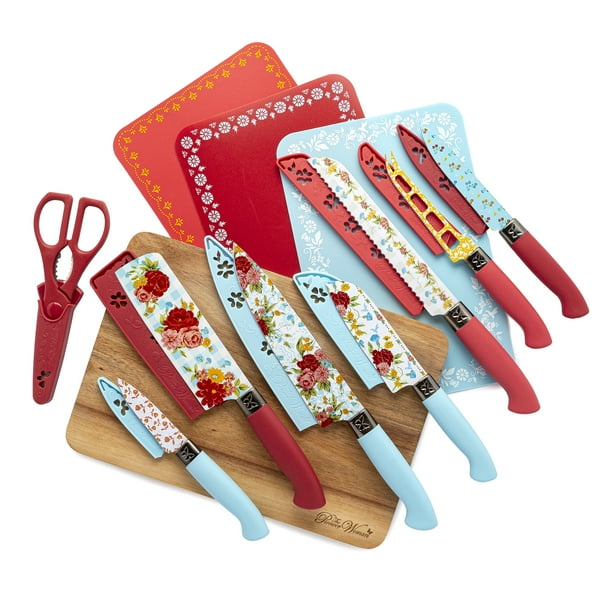 Get yourself a high-quality knife set by The Pioneer Woman. This set includes a paring knife, utility knife, Nakiri knife, bread knife, chef knife, tomato/cheese knife, Santoku knife, kitchen shears — all with protective sheaths — plus an acacia wood cutting board and three cutting mats. It comes in one additional "sweet romance" floral print, too.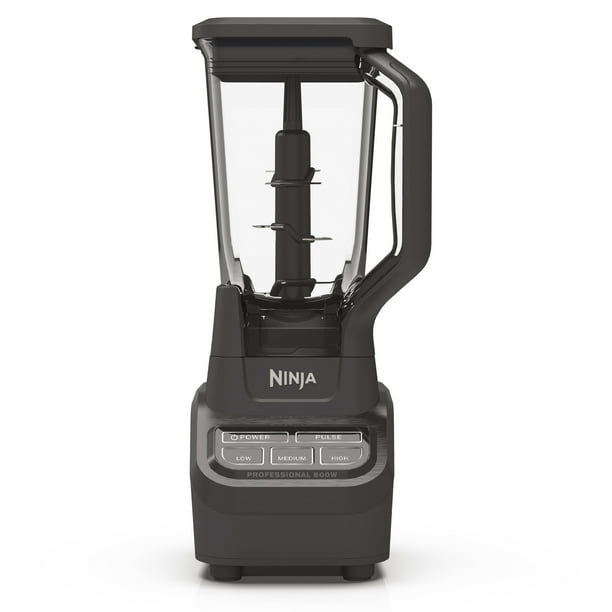 Ninja is known for its incredibly powerful kitchen appliances, and this blender is no different. It has 800 watts and sharp blades for crushing, blending, pureeing and processing foods in a flash. To compare prices, Ninja blenders usually cost well over $100.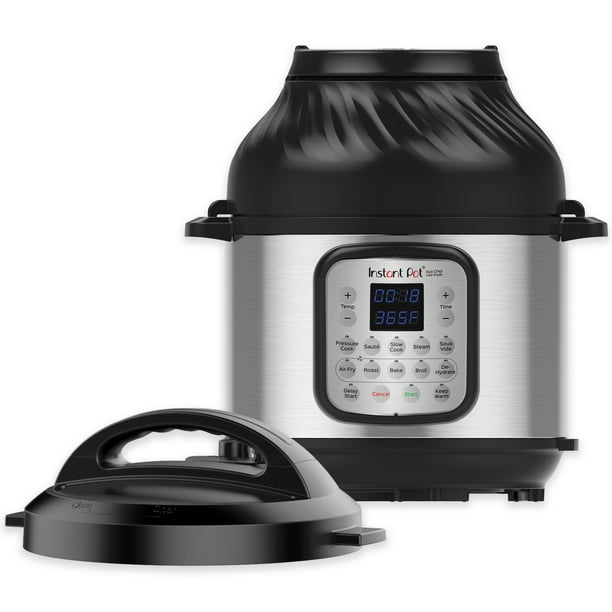 Get the Instant Pot Duo Crisp for $100 off! You get Instant Pot's signature 8-quart multi-cooker, but this set comes with an additional lid for air frying food as well. Now you can air fry, pressure cook, slow cook, sauté, roast, bake, dehydrate, steam food and more — all with one device.
If you liked this article, check out Target's big Black Friday deals happening right now.
More from In The Know:
Starbucks customer sparks debate after sharing their 'special' order request
The 7 absolute best black bags to buy during Bloomingdale's Big Happy Bag Sale
6 trendy monogrammed gifts that look and feel personal
6 gender-neutral holiday gifts for kids that are super fun to play with
35 of the best early Black Friday deals you can shop right now
Listen to the latest episode of our pop culture podcast, We Should Talk: